Topgolf, 20356 Commonwealth Center Dr, Ashburn, United States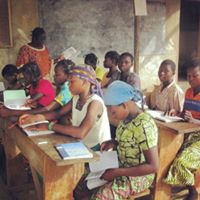 KARIS Kindness And Relief In Society
Spread the word
Pre-registration required by March 10!!
Help us support the good work being done by the Capitol Hill Pregnancy Center. Register to participate in our event or be an event sponsor; the first $10,000 we receive in sponsorships will be matched 100%!!! Registration includes a free lifetime membership at Topgolf, 2 hours of game play, and a BBQ buffet. Eligible registrants can purchase multiple chances to win $10,000 in our Hole-in-One Contest!
We must receive your registration by March 10!!!
To download a tournament flyer and submit your registration fees and/or event sponsorship, please visit:
http://www.sowingkindness.org/karis-golf-challenge.html
Registration: $80 for Adults and $50 for children 16 and under.
Topgolf Loudoun: 20356 Commonwealth Center Dr, Ashburn, VA 20147
KARIS Inc. is a non-profit foundation created to bring practical help to those with critical needs.
A financial statement is available from the Virginia Department of Agriculture and Consumer Services upon Request