The Rockland Model (Behind One Life in Brambleton Town Center), 22935 Sullivans Cove Square, Ashburn, United States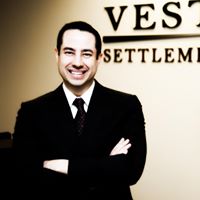 Vesta Settlements, LLC
Spread the word
Agency, by far, is one of the most important topics to be discussed and reviewed. It touches almost every aspect of your job as a real estate agent. We will look at the general concepts of agency, the specifics of buyer and seller representation, duties, your disclosure requirements, dual and designated representation and the different forms used.
1 CE Credit - $10 Cash or Check
The event will take place at Knutson's Rockland and Fleetwood models located just behind the One Life in Brambleton Town Center.
From East or West - Loudoun County Pkwy Exit off the Dulles Toll Road:
-Follow VA-267 to Exit 7/Loudoun County Pkwy
-Turn Left (if coming from the East/DC) or Right (if coming from the West/Leesburg) onto Loudoun County Pkwy – toward Brambleton
-At the light about 1.5 miles down, use the right 2 lanes to turnright onto State Rte 772/Ryan Rd
-After approximately 1.5 miles, at the light just past the shopping center, turn left onto Northstar Blvd
-Look for the brick townhomes with the roof terraces, on the left, just past the shopping center. Turn left on Sullivans Cove Square and the models will be on your right