Old Glory Gym, 44645 Guilford Drive, Ashburn, United States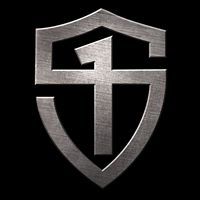 StrongFirst
Spread the word
All-Terrain Conditioning™—Ashburn, VA                              
The All-Terrain Conditioning™ Course teaches Strong Endurance principles and the movements needed to complete the protocols. This course is built for everyone from new kettlebell users to advanced Obstacle Course Racers, CrossFit Athletes, and Specialized Operators.
MORE INFOPlease visit our All-Terrain Conditioning info page for more details.  
REGISTRATION FEE$695 (**Save $200 and pay only $495 if register by May 15, 2019)
LOCATIONOld Glory Gym44645 Guilford Drive#211Ashburn, VA 20147
SCHEDULE9-5pm Saturday8-4pm Sunday*check-in begins at 8:30am Saturday
SEMINAR INSTRUCTOR Dr. Craig Marker
CONTACTEmail us with any questions
Cancellation and Refund Policy
Registration fees are non-refundable. No refunds will be granted.
Exceptional circumstances will be reviewed and determined on a case-by-case basis by StrongFirst, Inc.
Registrants may transfer their registration to another person for no fee.