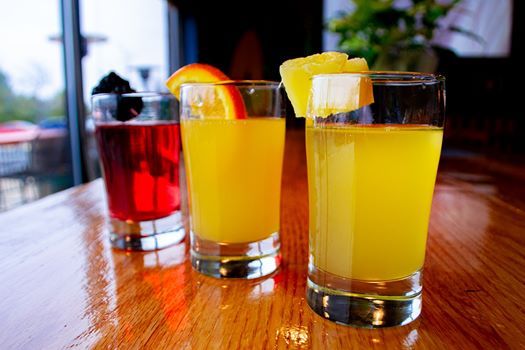 Lost Rhino Brewing Co., 21730 Red Rum Dr #142, Ashburn, United States
Lost Rhino Brewing Co.
Spread the word
Dine To Make A Difference
Sunday, August 16 • 11 am – 5 pm
We have partnered with HomeAid Northern Virginia and The Construction Management Podcast for a special brunch feature at the Tap Room on Sunday, August 16.
We'll be serving our brunch favorites like Strawberry French Toast, Biscuits and Gravy, Mimosa Flights, Beermosas, and more.
Even better, we'll ?????? ??% ?? ??? ???'? ???????? to HomeAid Northern Virginia to support its mission to provide safe, stable, dignified housing and the support services and necessities needed to get individuals and families experiencing homelessness back on their feet.
To achieve its mission, HomeAid connects regional builders and housing industry professionals with non-profits focused on ending homelessness. This connection allows each group to do what they do best. HomeAid's partner builders and trade partners donate their expertise, time, and resources to renovate or build homeless shelters, housing facilities, and other non-profit spaces. This generous donation allows organizations to allocate their scarce resources on programming and interventions to work toward sustainably ending homelessness.
*Brunch Menu - Available Until 2 pm*
Strawberry French Toast - Cinnamon raisin bread, fresh macerated strawberries, and maple syrup.
'Brunchitos' - Warm whole wheat tortilla, scrambled eggs, bacon, chorizo, cheddar jack cheese, potatoes, pico, and Sriracha.
Corned Beef Hash
Biscuits and Gravy
Bacon
Mimosas
Mimosa Flights
Beermosas
Micheladas
Join us on Sunday, August 16 from 11 am to 5 pm to enjoy great food and to give back!
Find out more about each of our partners using the links below:
HomeAid Northern Virginia
https://www.homeaid.org/chapters/chapter-detail/northern-virginia
The Construction Management Podcast
http://buildertactics.com/?fbclid=IwAR2I2_WY_Ez22T3RRGzeo4xZsyc1VoDvSUOLRK0izIOMqsQYS8WpuZyOp6Y
iCause.com promotes public events for free and helps event organizers connect with nonprofits to attract more participants like you.
Additionally, the iCause Global Foundation enables good people to fund great causes around the world. Together, our impacts are limitless!