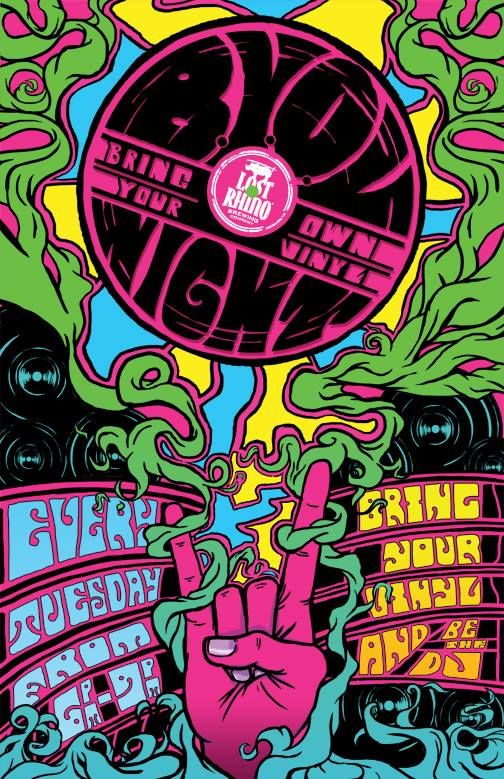 Lost Rhino Brewing Co., 21730 Red Rum Dr #142, Ashburn, United States
Facebook
Spread the word
Lost Rhino Brewing Company hosts vinyl night every Tuesday evening.
*This week's theme is wild card.*
Also, we're partnering with our friends at Right On Records for a pop up this week! They will be onsite with records for sale at the Tap Room.
This is not a DJ night. There are no DJ/mixing skills needed! All you need is a love for music and a vinyl collection you are willing to share with everyone.
Each week will have a different theme and we'll be giving away a weekly gift card to one lucky winner who comes to spin to the theme with us.
We Provide: Turntables, needles, atmosphere
You Provide: Your favorite vinyl grooves
Music starts at 5 pm. 15-30 minute sets (depending on the number of people on the list). Raffle drawing at the end!
iCause.com promotes public events for free and helps event organizers connect with nonprofits to attract more participants like you.
Additionally, the iCause Global Foundation enables good people to fund great causes around the world. Together, our impacts are limitless!