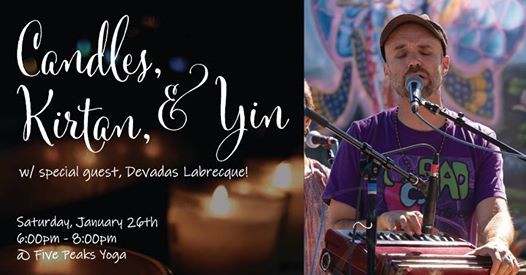 Five Peaks Power Yoga19357 Diamond Lake Drive, Leesburg, Virginia 20176, Ashburn, United States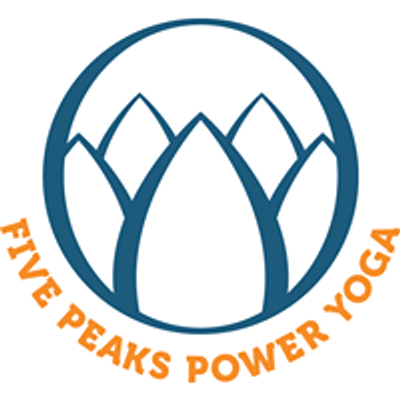 Five Peaks Power Yoga
Spread the word
A MAGICAL NIGHT OF CANDLES, KIRTAN, & YIN
with visiting musician, Devadas Labrecque
Revel in the magic of music and deep relaxation on a mid-winter's night. Special guest & visiting musician, Devadas, will accompany this extended candlelight Yin + Restorative practice, led with love by Colure & Lauren.
Devadas will lend his voice and heart as the perfect accompaniment to this blissful, deeply meditative restorative yoga practice. All that's required is that you show up with an open and willing heart, ready to receive the beauty of this time-honored tradition.
This special evening is not to be missed - pre-register early to save your spot!
WHEN:
Saturday, January 26th
6:00pm - 8:00pm
COST:
$50
~~~~~~~~~~~~~~~~~~~~~~~~~~~~~~~~~~~
~ About Kirtan: Kirtan is a style of devotional music, native to India and rooted in call & response singing, where what's being sung back and forth are sacred namavalis, or divine names. It is considered to be a great and easy form of spiritual practice that turns music and our voices into tools for meditation, gradually tuning our awareness within towards the heart - the doorway to lasting happiness.
~ About Devadas: Devadas is a kirtan artist & composer hailing from Brooklyn, New York. He leads kirtans throughout the world, and has recorded a wide variety of acclaimed albums, including his latest releases, 3 Prayers and Radio Nada. In 2012, Devadas collaborated with indie-rock icon J Mascis to produce and record the score for feature documentary One Track Heart: The Story of Krishna Das. Devadas also produced Nina Rao's chant album, Antarayaami, and in 2016, launched the Lokah Peace Project - an online & ever-expanding video project aimed at inspiring global reflection, empathy, and harmony.