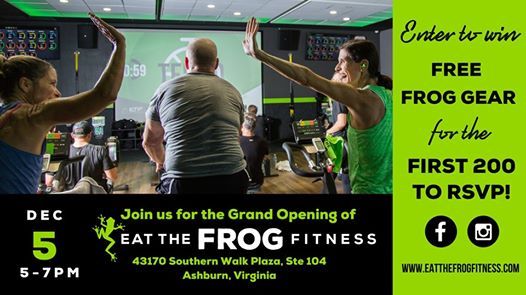 Eat The Frog Fitness, 43170 Southern Walk Plaza, Ste 104, Ashburn, Virginia 20148, Ashburn, United States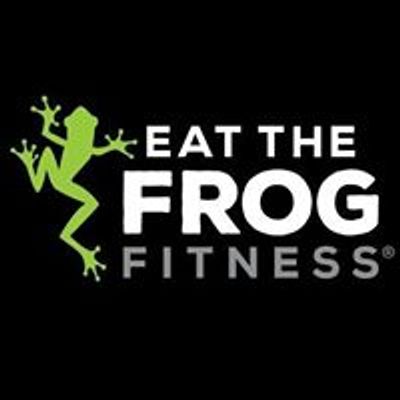 Eat The Frog Fitness
Spread the word
Join us for the Grand Opening of Eat the Frog Fitness in Ashburn, Virginia!
THE FIRST Eat the Frog Fitness Studio is opening in the Greater Washington, DC area in Ashburn, VA!
We will have Music, Spirits, Hors d'oeuvres and some great Giveaways!
The First 200 to RSVP will be entered to win FREE Eat the Frog Fitness Gear!
You won't want to miss this celebration!
This is the ninth location for Co-Founder and Gold Medal Olympian Decathlete Bryan Clay and Co-Founder Joe Culver, with nine more studios in development and plans in the works for 21 more across the US and Canada in the coming months.
Learn more about us at Eat the Frog Fitness' website!
https://frog.etffitness.com/broadlands_ps_fb
/
Eat The Frog Fitness is disrupting the fitness industry by delivering highly personalized workouts, in a studio setting, 24 hours per day, 7 days a week. As a result, members are three times more likely to workout consistently than the average gym-goer.