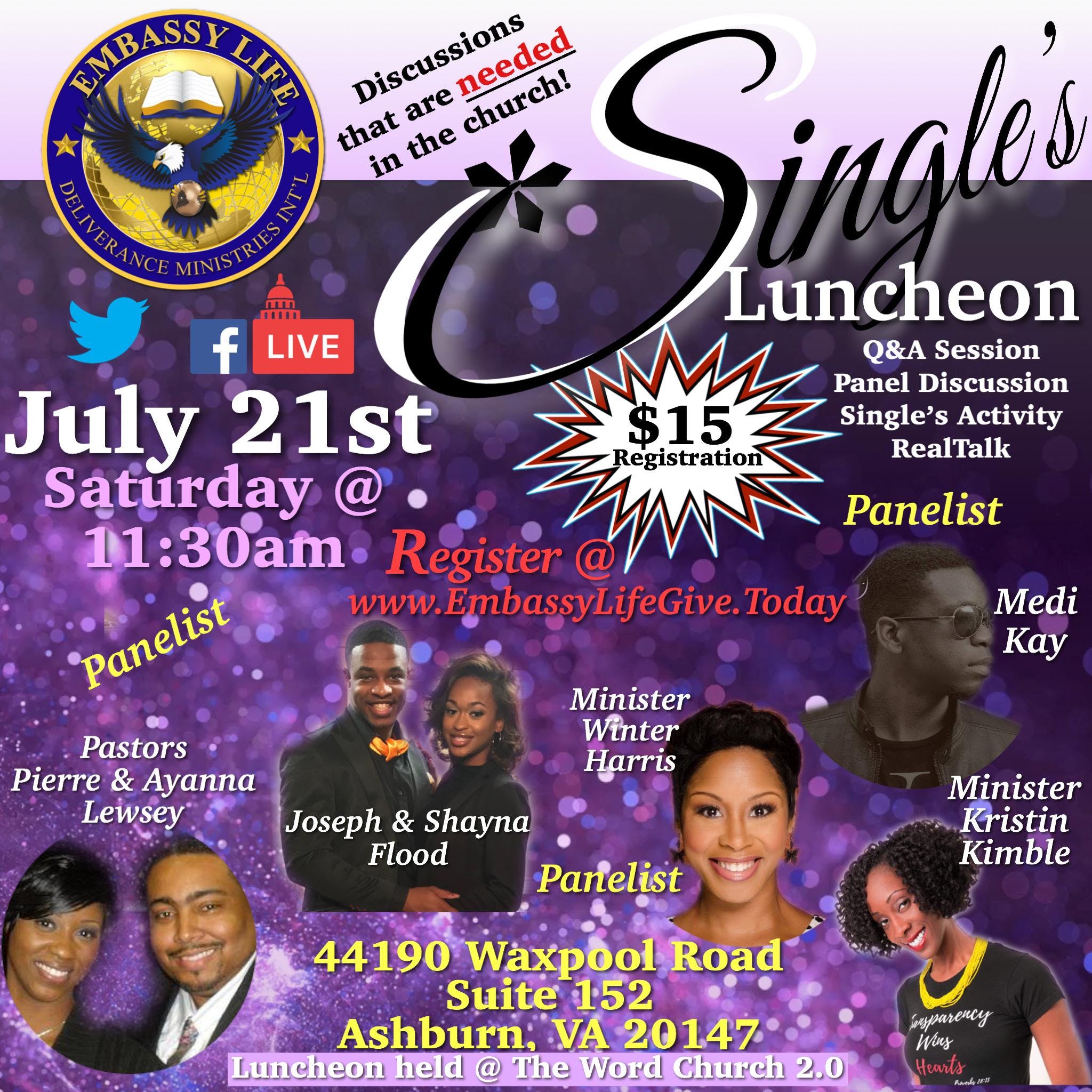 The Word Church 2.0, 44190 Waxpool Road, Ashburn, United States
Eventbrite
Spread the word
Calling all singles in the D.C., Maryland, and Virginia area! You don't want to miss this event. Join Embassy Life Deliverance Ministries International (ELDMI) as we host our first Single's Luncheon. Featured panelists:
Pastors Pierre & Ayanna Lewsey
Joseph & Shayna Flood
Minister Winter Harris
Medi Kay
Minister Kristin Kimble
We will talk about:
-Being single and saved
-Being single and not saved
-Relationships 
-How to stay saved and be abstinent/celibate
-And so much more! 
These are discussions that need to take place in the church. We are looking forward to meeting each of you and answering any questions you may have. 
**Lunch will be provided**
What we expect from you:
-Write down at least three questions you have regarding singleness
-Bring a postive attitude
Cost is $15.00. Please submit payment via  
www.embassylifegive.today
  **No additional fee to register** (select Singles Luncheon from the drop down menu). 
If you have any questions, please feel free to contact us via e-mail
embassylifedmi | gmail ! com