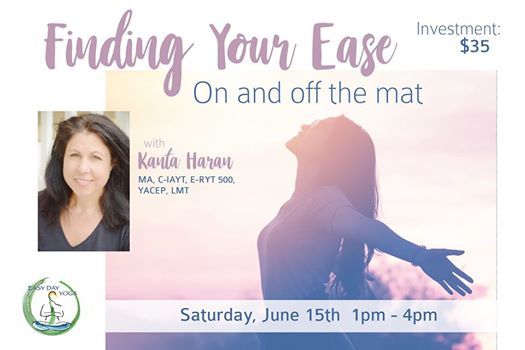 Easy Day Yoga, Ashburn, United States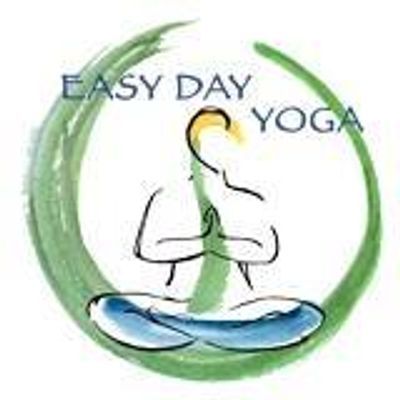 Easy Day Yoga
Spread the word
Finding Your Ease… on and off the mat
Saturday, June 15th
1pm - 4pm
Investment: $35
Do you notice you struggle with pain, discomfort, or the inability to breathe freely while in a pose? Does stress seem like a daily occurrence in your life? Find yourself wishing you could live the life of your dreams? You're not alone. Join Kanta Haran for this inspiring workshop, where she'll guide you into a place of better balance between effort and ease, not just on your Yoga mat, but in your daily life.
You'll get the chance to explore and identify what you truly want in life, as well as the opportunity to examine the limiting beliefs that are keeping you from the freedom and ease you are longing for. Kanta will help you discover and put into practice the one thing that will transform your yoga practice and your relationship with stress.
Not able to join Kanta on June 15? Reach out to her personally about a Life Coaching session, where you can explore all of this material privately.
Get to know Christie "Kanta" Haran
In addition to a Master's Degree in Counseling and Sports Psychology, Christie is certified as a Yoga Therapist by the International Association of Yoga Therapy. She is also a Certified Stress Management Coach, a Certified(pending) Life Coach, and a Licensed Massage Therapist, specializing in Thai Massage and Reconnective Energy Healing. In her group and private sessions, she blends the benefits of these modalities to create a unique experience for each client/student. As a Yoga Therapist, she focuses on the therapeutic qualities of Yoga and enjoys sharing the healing benefits of yoga with clients who have physical, mental, and emotional challenges. KANTA, her spiritual name, given to her by her Guru (teacher), Sri Swami Satchidananda, means lovely, brilliant, and lustrous.