Lost Rhino Brewing Co., 21730 Red Rum Dr #142, Ashburn, United States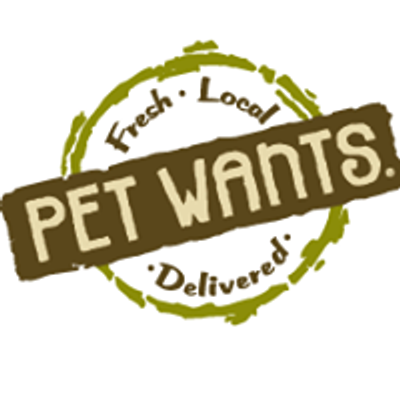 Pet Wants Chantilly
Spread the word
We invite you to drink, eat, and shop at the Lost Rhino Brewing Company Holiday Street Market!
On Saturday, December 5 from 3 to 8 pm, we'll have local artists and craftsmen featuring their products for sale, plenty of craft beer flowing, and, of course, Lost Rhino merchandise for sale for all of the beer lovers in your life.
We'll be serving hot chocolate, cider, and food specials. The Tap Room will also feature live music by Dave Lange.
Join us to check off your holiday shopping list while supporting local artisans and craftsmen! This is a FREE event.
CURRENT VENDOR LIST
• Little Austria – Traditional Austrian pastry strudels and creative new takes on the flaky, delicious dessert.
• Rustic Slate Candle Company - Handcrafted soy wax candles and incense sticks made in Leesburg, Virginia.
• Right On! Records - Your source for quality vintage vinyl records. From $1 bin scores to high priced rarities.
• Novel Boutique & Co. - High quality and trendy products at an affordable price. Accessories, Bracelets, Earrings, Hair Accessories, Necklaces, Rings.
• Essentials & Things - The place to find the best products for essential or daily use....for every taste, and for every occasion.
• Pampered Chef Katie Moretti - Kitchen tools, food products, and cookbooks.
• Harper Leigh Designs - Hand stamped jewelry and watches.
• Oasis Cigars - Cigars and smoking accessories: cutters, lighters, and humidors.
• Anvika Soaps - Handmade soap using natural and chemical free ingredients.
• The Global Local - Bags, jewelry, soy candles, backpacks, dopp kits and more. Every item is carefully curated for Loudoun County through a collection of hand-picked, local and global, socially-conscious vendors.
• Mango Creek - Handmade, all natural and organic products to nourish your mind, body and soul.
• Craftmaster Creations - Handmade cards, invitations, favors, party decor, and more.
• RockStar Designs - Personalized and customized wood signs for your front door, large wood signs, cork trays, coasters, fleece sports pillows and dishtowels, tumblers and wine, beer and bourbon glasses.
• KatMar Creations with Care - Two crafty gals who love to make their own face masks and accessories.
• Kettle Corn by Chris Drummond. Contact:
drummondcs35 | gmail ! com
.
• Pet Wants Chantilly - Fresh, nutritious pet food made with the best ingredients possible and delivered to your doorstep.
• ZenHappy Jewelry
Instagram:
https://www.instagram.com/bezenhappy/?hl=en
Contact:
gretaltoker | aol ! com
• Corks & Co - Handcrafted one of a kind wine cork designs using recycled wine and champagne corks
Instagram:
https://www.instagram.com/corksandco
/
Contact:
pa-johnson | comcast ! net
• Glam, Yes, I'm
Contact:
mariamznagi | yahoo ! com
• AP Creative Solutions, LLC - For Kids by Kids is inspired and approved by kids. Positive messaging and fun designs for all your little and big family members!
Contact:
hello | fkbk ! net
• Pieces ToGether
Contact:
lizhammondwilliams | gmail ! com
Etsy Shop:
https://www.etsy.com/shop/PiecesTwoGether
• Bcdesigns
Contact:
Brianna_deiss | yahoo ! com
• Peace, Love & Photos - Capturing every special moment to treasure for a lifetime!
Contact:
blondee3411 | gmail ! com
• Color Street
Contact:
kolorfulnails | gmail ! com
• Pure Romance by Jessica
Contact:
livelaughlovewithjessica | gmail ! com
• Made4You
Contact:
pacheco ! hummel | gmail ! com
iCause.com promotes public events for free and helps event organizers connect with nonprofits to attract more participants like you.
Additionally, the iCause Global Foundation enables good people to fund great causes around the world. Together, our impacts are limitless!