Healing Hearts with Reiki • RTT Hypnotherapy, 44081 Pipeline Plaza Suite 105, Ashburn, Virginia 20147, Ashburn, United States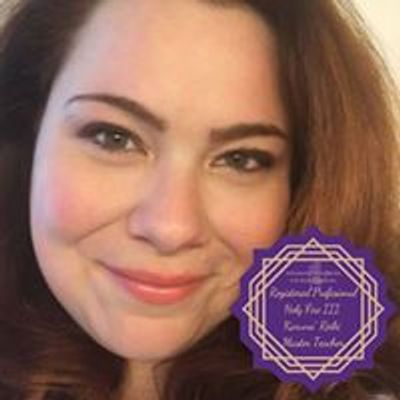 Healing Hearts with Reiki Ashburn, VA
Spread the word
Next Class Date for Holy Fire III Reiki 1&2
Level One Class - November 2nd 10am-6:30pm
Level Two Class - November 3rd 10am-6:30pm
In this introduction class ???????? Reiki I & II you will learn the history of Reiki, the hand positions for Reiki, and proper energetic Clearing techniques to keep you from absorbing other energies.
This beginning training is one of the most thorough and comprehensive available. It includes both Reiki I & II and is a combination of the Western style as introduced by Mrs. Takata and the Japanese style and the Holy Fire Energies. On completion of the class, you will be able to give Reiki treatments to yourself, friends, your children, pets, and partners. The following subjects are taught:
• The origin and history of Reiki
• The nature of Reiki energy, why people get sick and how Reiki heals.
• The Reiki Ideals
• The Human Energy System
• The complete hand placement system.
• Gassho meditation
• Byosen Scanning: Using the sensitivity in the hands to locate areas needing healing, (usually in the aura) and to treat them.
• Reiji-Ho: Using inner guidance to know how and where to treat.
• Kenyoku: Dry bathing, a method to purify your energy field
• Gyoshi-ho: Sending Reiki with the eyes.
• Sending Reiki at a distance.
• Reiki II symbols: How to draw, activate and use them. Their many uses are explained and their inner meaning is discussed. Practice time is given so students know from experience how the energy of each symbol feels and the results each symbol produces.
• Placements for Reiki I and II are given.
Placements
In this class, attunements are called Placements. Placements are done differently than attunements but have been developed to provide more effective healing energy and to empower the symbols in a more powerful way. The Placements make use of Holy Fire energy which is why they are more effective. However, the standard Usui Reiki II symbols are used in this class.
The class is a combination of lecture, discussion, demonstration and practice time. Each student experiences giving a complete treatment using Byosen scanning and the hand placement system. Practice time is given using all the Reiki II symbols as well as for the techniques mentioned above.
You will receive an International Center for Reiki Training Manual and certificate. All standards and ethics for teaching will be followed, to assure you walk away totally confident in your new healing Modality.
Class size is LIMITED TO FOUR STUDENTS. Once the class is full, you can be added to a wait list or first priority for the next available class, once your deposit is received. No spots are reserved without a deposit.
Come, learn from someone who has trained with the International Center for Reiki Training President, and Senior Reiki Master Teacher, William Rand in Hana, Hawaii. Three weeks and over $8000 went into advanced training under William Rand, to bring you the absolute best, most complete Reiki education.
Level I and II combined class tuition: $550
Non-refundable Deposit of $275 due at time of registration. Cash, check or PayPal only. Remaining portion is due on the ​first day of class.
Register be emaiing,
hhwreiki | yahoo ! com
**All deposits** must be received​ so I can give your homework to you, which mist be completed​ BEFORE THE SECOND CLASS. There are THREE SYMBOLS and their NAMES that must be able to be drawn from memory and spelled to receive​ the Certificate, due to ICRT standards.
Please bring a lunch or plan to visit restaurants​ close to the learning center.
*Location will be my office in Ashburn. (address is on my FB page and website) If we have more students then ​space can hold, I do have alternative space available also in Ashburn, you will be made aware if there is a change due to larger class size. ??
*Please look for an email the night before class for specifics related to your class.