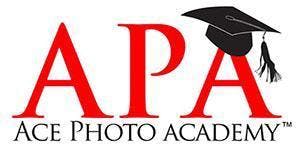 Ace Photo, 44710 Cape Court, Ashburn, United States
Ace Photo Inc
Spread the word
Leveraging the powerful capabilities of today's mirrorless cameras can be the single most important step you can make in your journey of success in photography and storytelling. Today's cameras ALL offer video, yet is it still largely unused in the field of still photographers. Fortunately, for those of us willing to embrace change, the potential for growth (and creative marketing) is significant; the advertising and entertainment worlds are demanding it more and more!
Suzette Allen, Lumix Ambassador and Professional Photographer over 25 years, has successfully embraced and melded the two mediums together in a way that is practical enough for profitability and with a reasonable workflow when combined with still photography systems. The total appeal is universal because multimedia 'anything' is popular. We visually and emotionally capture the viewers' attention as we leverage the appeal of video, the magic of music and the strength of well-made still images.  
Topics will include
- demo using continuous lighting
- discussion of using professional microphone techniques
- video frame rates, 4k vs 1080
- using Lightroom / Photoshop to edit and create "ReelStories"
Part I - Morning 10:00 - 12:00
Part One: Starting with an overview of the applications of Hybrid, you will see how video can be easily woven into the visual stories we create with still imagery. Suzette will outline the settings and demystify the terminology and video topics that are foreign to most photographers and give you confidence on how to set up your cameras for optimal quality and smooth editing. Topics like frame rate, 4K vs 1080, format choices and more, can make a difference in the time it takes to create videos and hybrid "ReelStories".
LUNCH BREAK - STUDENTS ARE THEIR OWN FOR LUNCH  
Part II - Afternoon 2:00 - 4:00
Part Two is the editing portion of Hybrid, where you will see how to quickly edit and view your clips, trim and export with Lightroom, and create a variety of Hybrid stories with different formats and focuses. Delivery is the final topic with options for exporting, formatting for sharing on social media and even augmented reality options.Challenge your own creative 'box' and expand your vision for imaging and movement, which is the future of photography. Expose yourself to the mirrorless world of tools and motion--Panasonic Lumix has made it SO easy to be a powerful visual communicator! You will enjoy Suzette with her enthusiastic passion for creativity and, perhaps, start a new journey embracing technology and finding fresh direction for your visual storytelling skills.  
 For more information on Suzette Allen's talent and examples of what you will learn in this class visit: Hybrid Photography