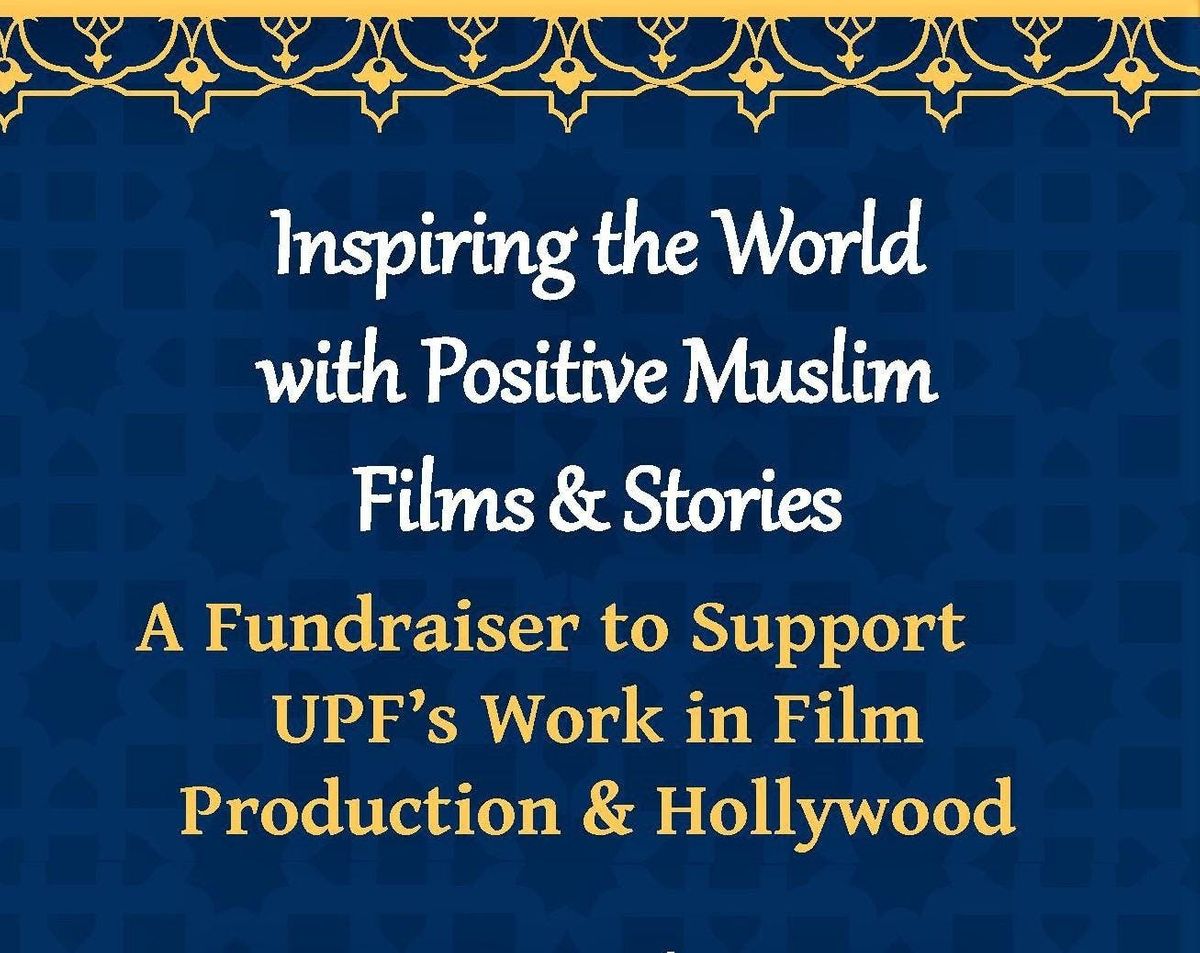 Alamo Theater at Loudoun One, 20575 Easthampton Plaza, Ashburn, United States
Eventbrite
Spread the word
You are cordially invited!  
 Inspiring the World with Positive Muslim Films & Stories  
A Fundraiser to Support UPF's New Film on Rumi and Hollywood Engagement  
SEEKING YOUR SUPPORT TO INSPIRE THE WORLD WITH MUSLIM STORIES AND UPF PROJECTS
 UPF Films have been seen by tens of millions in the US with over 85% positive reviews and include: American Muslims: Fact v Fiction, The Sultan and the Saint, Islamic Art, Prince Among Slaves and others.  
Guest Speaker: 
Jawaad Abdul Rahman
Executive Producer and Development Director
 ____________________________________  
UPF has consulted dozens of popular shows in Hollywood like Grey's Anatomy and The Simpsons to develop Muslim characters and storylines.  
Learn about UPF's new film about the Poet Rumi in development and progress in Hollywood.    
 Join us
 Sunday, March 17th, @ 3:00pm  
Alamo Theater @ Loudoun One
20575 Easthampton Plaza
Ashburn, VA 20147   
Hosts:
Hisham and Ghada Naji
Fadi and Nadine Nukta
Tariq and Kulsum Aziz
Mahsin Habib and Tasmiah Rahman    
 Kids are Welcomed!
Kids (12 and under) Ticket Includes:
Movie and Food
  For more information contact:
Fakhir Ahmad
Fakhir | upf ! tv
or (703) 314-3822