Stacked, 44200 Waxpool Rd, # 112, Ashburn, United States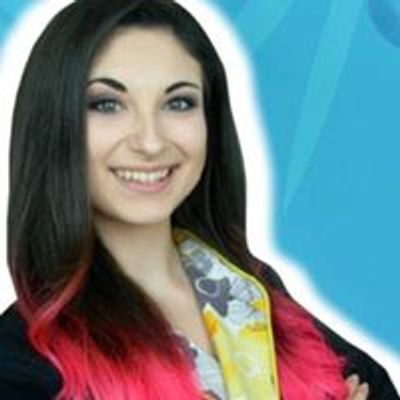 Simi Cakes & Confections
Spread the word
Isomalt Class Weekend at Stacked
Host: Erin Schwartz
Telephone: (703) 724-0222
Location:
Stacked
44200 Waxpool Road
​Suite 112
Ashburn, VA 20147
Instructor: Sidney Galpern
Traveling classes are nonrefundable, but may be transferred to another student with written permission.
Isomalt Champagne Cake includes the Mini Champagne Bottle Mold to take Home!
https://mkt.com/simi-cakes-and-confections/item/stacked-champagne-cake-ashburn-va-sat-may
Saturday, May 19, 2018
10-5
Gravity Defying Isomalt Champagne Cake and Class includes the Silicone Mold!
Create this fabulous mini version of Sidney's gravity defying, elegant pouring champagne cake!
In this hands on class you will create a marbled fondant effect one tiered cake, painted with gold accents, build the structure for the flowing isomalt "champagne", pulled isomalt drips, create a mini champagne split and blown bubbles to top it off. We will address color, flavor, clarity, stability, humidity, safety and more. And you take your cake and the mini 8 oz Champagne Bottle (split size) home! A $115 value. All supplies provided for use during class. Student needs a tall 8x8 box and bubble wrap to take home your piece. All levels.
Lunch provided
Isomalt Marlin
https://mkt.com/simi-cakes-and-confections/item/stacked-marlin-class-ashburn-va-blown-simi-isomalt-marlin-sunday-may
Sunday, May 20, 2018
10AM- 5PM
Create a gorgeous 14 inch dancing, gravity defying blown isomalt Marlin sculpture with pulled and hand sculpted fins and waves. We will have time to add decorations and unique sea life accents to adorn the base. We will end the class with airbrushing your marlin to bring him to life. We will address structure, strength, and delivery of your sculpture as well as color, clarity, safety, humidity, and more. All supplies provided for class use, just bring a 8x8 tall box or larger and bubble wrap to take home your piece.
Lunch Included
Both Classes
https://mkt.com/simi-cakes-and-confections/item/stacked-both-classes-package-ashburn-va-may
Take both classes at Stacked Cake
May 19 & 20, 2018
Gravity Defying Isomalt Champagne Cake with Mold & Blown Simi Isomalt Marlin
and save $20.00
About your instructor-Sidney Galpern, owner of SimiCakes.com, Sugar Artist, Certified Professional Chocolatier, International Instructor, International Cake Designer of Excellence Team for the International Federation of Pastry Gelato & Chocolate, creator and manufacturer of Simi Isomalt and Silicone Molds. Sidney opened her bakery and began teaching 10 years ago in Melbourne, FL. She was honored to be chosen the Desert Professional for ABC TV's Extreme Home Makeover, film for Galileo TV in Germany, various news outlets across the country, chosen for the Sweet Life Hall of Fame Award and the Libby Desousa award for Outstanding Service in the Sugar Industry. She travels extensively, teaching and demonstrating her love of sugar all around the world.