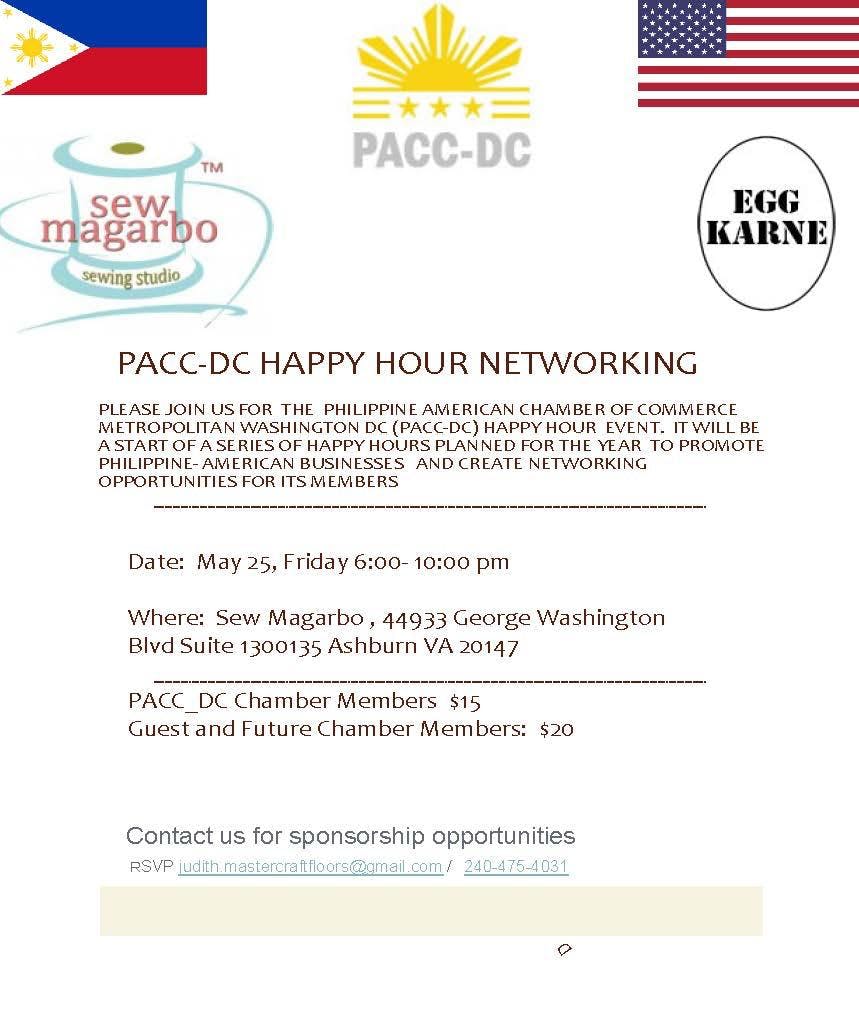 Sew Magarbo, 44933 George Washinton Blvd., Suite # 130-135, Ashburn, United States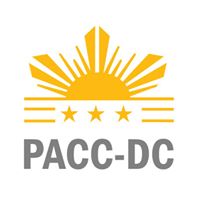 PHILIPPINE AMERICAN CHAMBER OF COMMERCE OF METRO WASHINGTON DC
Spread the word
Please join us for the Philippine American Chamber of Commerce - DC monthly Happy Hour at Loudoun One's Premier Sewing Studio- Sew Magarbo.
Let us help you promote your business in our community. 
This is our second event of the year to promote Philippine American Businesses and create networking opportunities for it's members.
Beer and Wine courtesy of Sew Magarbo
Modern Filipino hors d'oevres by Egg Karne
Members $15 ;  Future Members $20
Bring a guest, the more the merrier! Bring plenty of business cards!
Contact us for sponsorship opportunities
RSVP - Judith- 240-475-4031 /
judith ! mastercraftfloors | gmail ! com