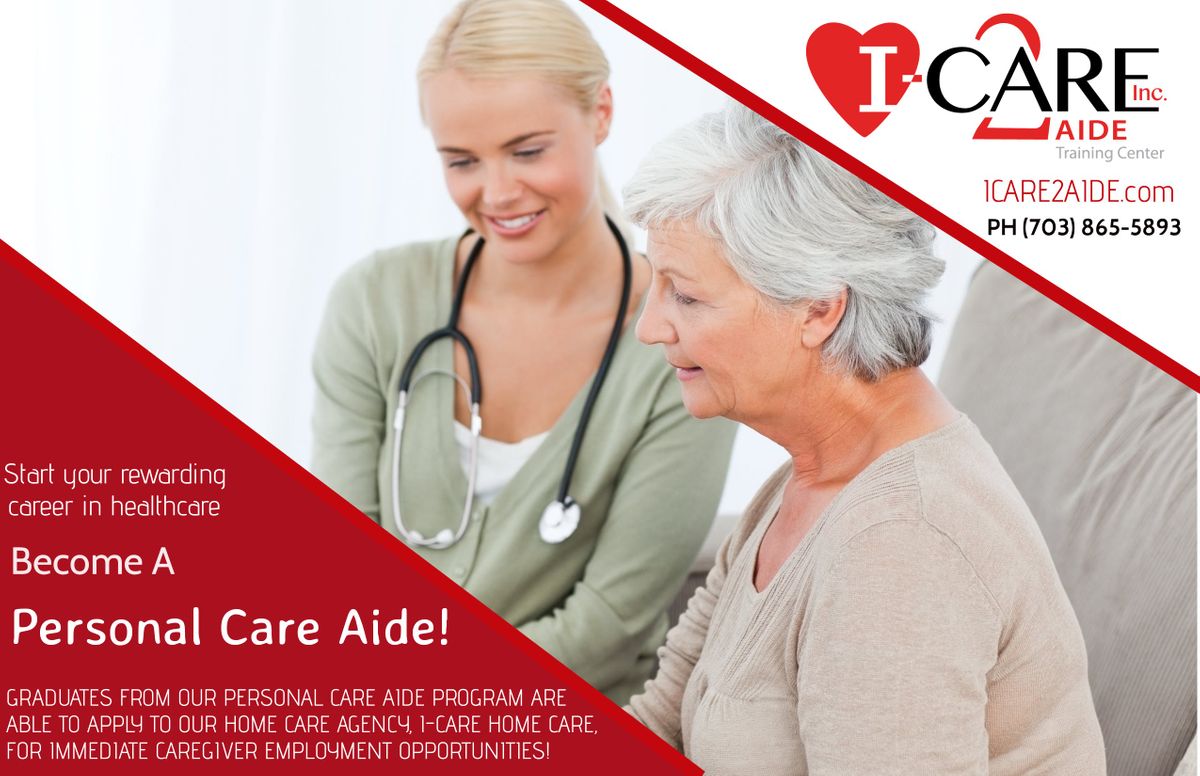 I-CARE Inc., Home Healthcare Services, 20130 Lakeview Center Plaza, Ashburn, United States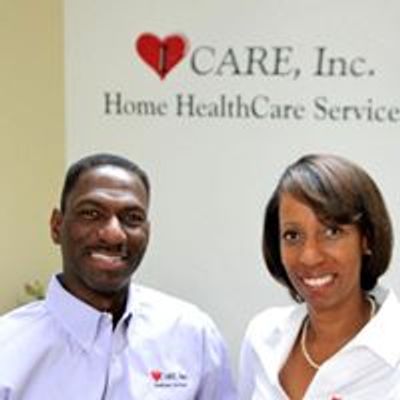 I-CARE, Inc. Home Care
Spread the word
Come learn more about our personal care aide school and training center!
Have you ever wanted to start in the health care field but did not know how?
Did you always think it was too expensive to get healthcare training?
Have you considered becoming a caregiver, but unsure if you would be able to get a job after graduating?
If you have ever asked any of these questions, come join us on one of these dates:
February 6, February 13, February 20, February 27, March 27, April 24
at our Ashburn location to see what ICARE2AIDE training center has to offer. 
Sign Up For Classes!
Meet The Nursing, Rehabilitation & Admin Team
Start 2019 right by beginning in the field of Health Care!
Personal Care Aide Course:
Learn from nurses, rehabilitation therapists, and other health & wellness professionals
Work at your own pace
Online & onsite courses
Starting pay for qualified graduates $12-$18/hr
GRADUATES FROM OUR PERSONAL CARE AIDE PROGRAM ARE ABLE TO APPLY TO OUR HOME CARE AGENCY,    I-CARE HOME CARE, FOR IMMEDIATE CAREGIVER EMPLOYMENT OPPORTUNITIES!
For those interested in learning more about this innovative training center, please sign up for one of our discovery sessions on January 30, 2019 at our Ashburn location and also visit our website at
www.icare2aide.com
.
About Us:
After 25 years of providing Home Health Care Services in Virginia, I-CARE Inc.  is launching a new division called ICARE2Aide Training Center.   
The primary objectives for this center is to : 
A- to Assist with Awareness   
I - to Instruct and Inspire   
D- to Develop with Determination
E  -to Educate Everyone