Christian Fellowship Church, 21673 Beaumeade Circle, Ashburn, United States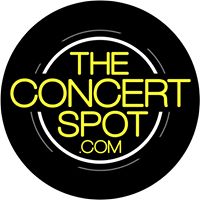 The Concert Spot
Spread the word
Enjoy an evening with Matt Maher and Bethel Music's Cory Asbury, in concert together for the first time! A night of music and worship for the whole family, you'll enjoy some of your favorite songs from Matt Maher like "Lord, I Need You," "Hold Us Together," "Because He Lives (Amen)," and "What A Friend" as well as Cory Asbury hits like "Endless Alleluia" and "Reckless Love." Both artists will bring their bands and an energetic and passionate night of worship to encourage and refresh your spirit!
NOTE: This event is RESERVED SEATING. All ticket holders are assigned a section, row and seat number prior to check out. A fee of $7.50 per ticket will be assessed for any seat move requests - fee is in addition to any price differences charged. 
Seat Selection (note: if you are purchasing on a mobile device, you cannot choose your seat):
Choose the number of tickets you'd like in the ticket tier desired. 
Click VIEW ON MAP
The system will then select best available seating
If you do not like the seat(s) chosen, you can click the seats selected and remove them from your cart. 
You can then move around the map and select any tickets you'd like to purchase. 
Proceed with checkout once you've chosen your seats.