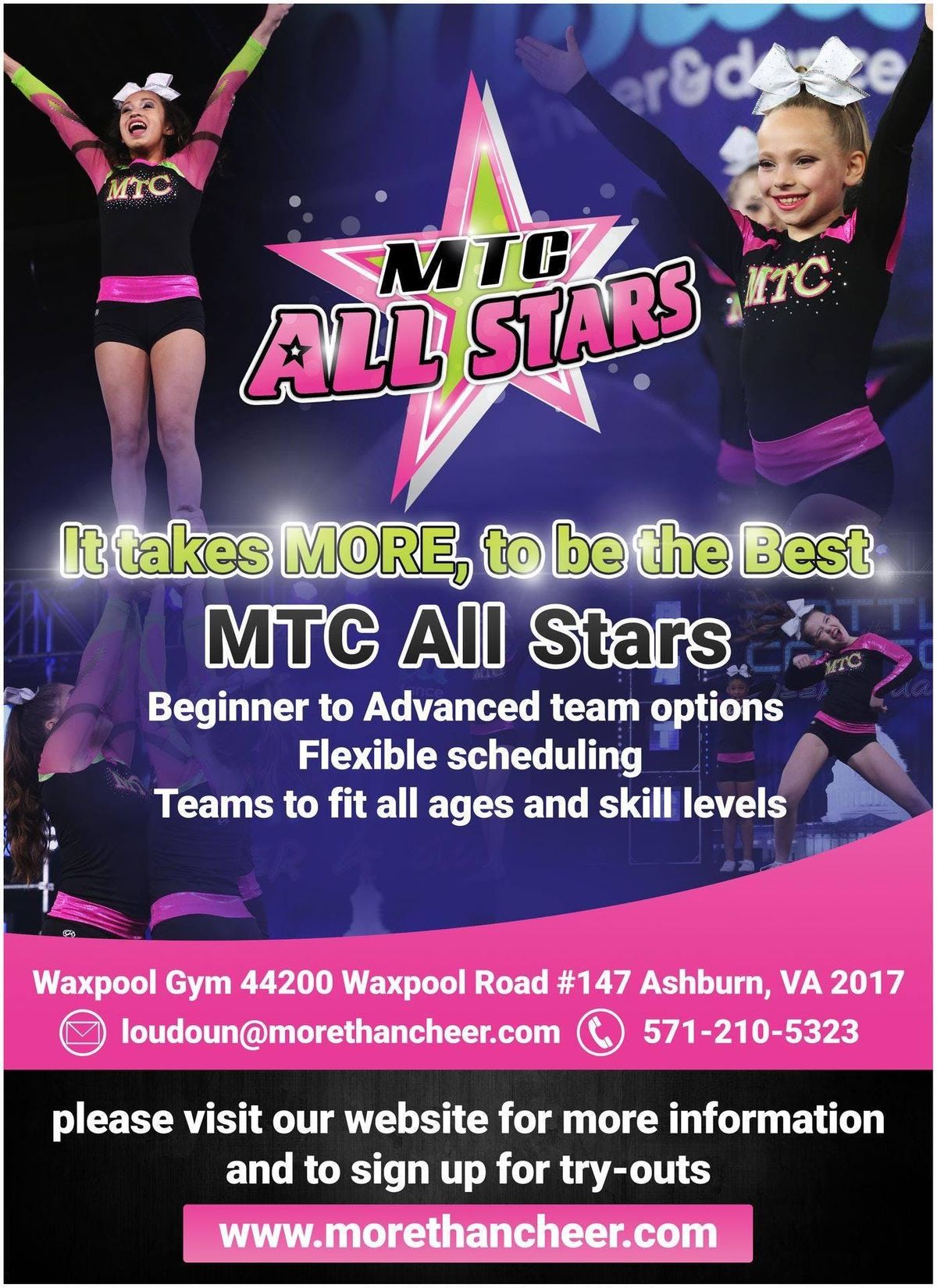 More Than Cheer- Gym Location, 44200 Waxpool Road, Ashburn, United States
Eventbrite
Spread the word
   Join us for the 2019-2020 After School program conducted by More Than Cheer LLC. By registering for this event you will be contacted by Brittany Rose, and her team at More than Cheer, LLC. 
  This event is designed to connect girls in Kindergarten - 5th grade, with the best education, self-discipline, social and emotional growth, leadership and empowerment. Not only will your child learn and grow as a student-athlete in a safe and caring environment, they will blossom into star students with positive moral values. 
Our program accepts students who need full-time Care (3-5 days) or Part Time Care (1-2 days).  Whichever structure fits your families needs, we have a tuition plan to match! 
Tuition Includes:
Structured homework/study/quiet time
Structured Games and Activities
Age appropriate and engaging S.T.E.A.M projects.
Structured cheer and tumble sessions 3 days per week
Weekly Leadership Lessons
For more information or to feature your business at this event, email
VALOUDLLC | GMAIL ! COM
or call (703) 656-9313