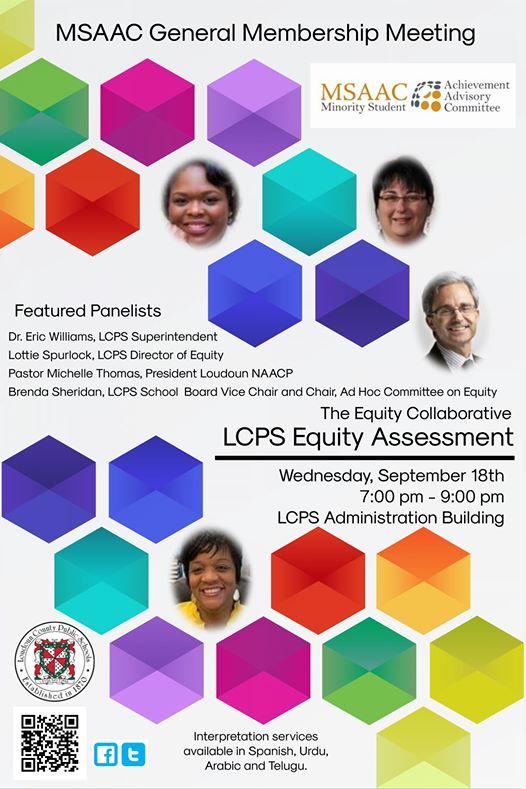 LCPS Minority Student Achievement Advisory Committee - MSAAC, 21000 Education Ct, Ashburn, Virginia 20148, Ashburn, United States
Facebook
Spread the word
We hope to see you at our first MSAAC meeting of the year: Wednesday, September 18, 2019, 7-9 pm at the LCPS Administration Building. You'll hear a report from the Equity Collaborative summarizing their assessment in the spring, and we have a panel of distinguished guests to discuss the path forward.
Our panel will include:
Brenda Sheridan, Vice-Chair LCPS School Board, Chair Ad Hoc Committee on Equity
Dr. Eric Williams, LCPS Superintendent
Lottie Spurlock, LCPS Director of Equity
Katrece Nolen, MSAAC Chair
Rev. Michelle Thomas, President, Loudoun NAACP
We will have interpreters on site for Spanish, Arabic, Urdu, and Telugu.
The LCPS Administration Building is at:
21000 Education Court, Ashburn, VA 20148
#ACollectiveVoiceForChange