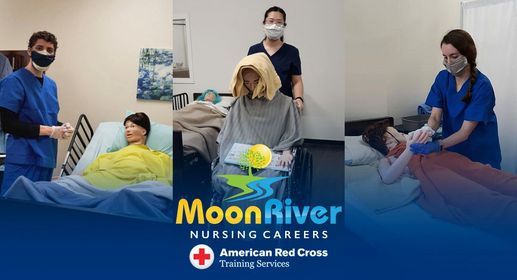 Moon River Nursing Careers, 44927 George Washington Blvd., Suite 240, Ashburn, United States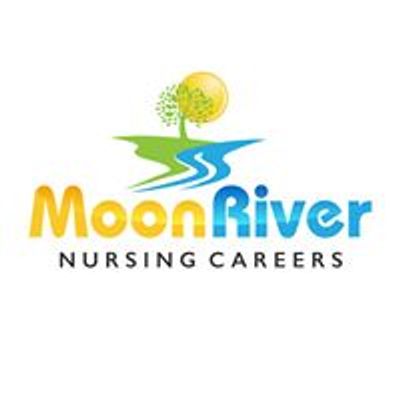 Moon River Nursing Careers
Spread the word
Moon River Nursing Careers is proving students with the required Nurse Assistant training to take the Board of Nursing exam to become a CNA. We are a partner of the American Red Cross and offer a course that includes on-line learning and on-site training sessions in our skills lab.
Upcoming Course:
SEPTEMBER 21 – OCTOBER 29, 2020
Students have the option to join the 8 am - 12 noon, or 5 pm - 9 pm class for the skills lab sessions.
The 120 hour course can be completed in 5 weeks and it includes:
50 hours of on-line instruction using the American Red Cross curriculum
30 hours of skills lab
40 hours of clinical training
All sessions in our skills lab are done in full compliance with the CDC recommendations for social distancing.
Each student is assigned to his/her work station to ensure safe training. Masks and gloves are required in the lab at all times.
Classes are offered daytime, evenings or weekends, so join the class that is most convenient for you.
The on-line course includes professionally produced videos that students can view from their home at a time that is convenient for them. The on-line learning is blended with the lab sessions so that students can practice the skills as they are learning them. The course offers practice for the written and skills test.
Moon River Nursing Careers accepts private pay students and eligible students can apply for federal funding. Please visit
https://moonrivernursingcareers.com
for more information or call/text Betsy at (703) 955-1811 to schedule an appointment to tour our school. As a nursing assistant, you can make a difference in the lives of your patients. Reserve your seat today! We look forward to meeting you!
#cnatraining #nurseaide #nurseassistant #nursingschool #AshburnVA #NorthernVirginia
iCause.com promotes public events for free and helps event organizers connect with nonprofits to attract more participants like you.
Additionally, the iCause Global Foundation enables good people to fund great causes around the world. Together, our impacts are limitless!