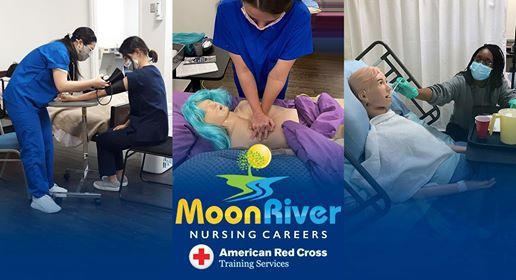 Moon River Nursing Careers, 44927 George Washington Blvd., Suite 240, Ashburn, United States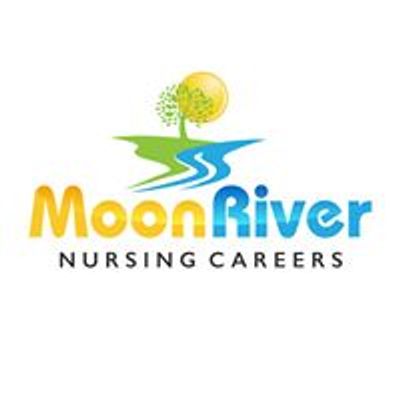 Moon River Nursing Careers
Spread the word
Nurse Assistant Training classes begin on August 13, 2020 at Moon River Nursing Careers. This course is 5-week long and ends on September 19, 2020.
Join the 8AM - 12PM class for the skills lab and clinicals.
Please call/text our Program Director and Lead Instructor, Betsy Palewicz at (703) 955-1811 to tour our school or visit our website at
https://moonrivernursingcareers.com
for more information. Students can also start the enrollment process by filling out the Request An Appointment form at
https://moonrivernursingcareers.com/enroll-now
Moon River Nursing Careers in partnership with the American Red Cross is training nursing assistants. There is a critical need for more aides to work in hospitals, nursing homes, assisted living, memory care and home health.
The 120 hour Nurse Assistant course is structured as follows:
- 50 hours online training that can be done from your home whenever it is convenient for you. We use the engaging American Red Cross curriculum that uses professionally produced videos to show students what a CNA does in a typical day.
- 30 hours skills lab at Moon River Nursing Careers in Ashburn, VA
- 40 hours clinicals (currently being done in our skills lab due to nursing homes being closed to students). All labs and clinicals are done with students wearing masks and gloves and conducted in full compliance with social distancing.
Our caring, skilled instructors at our family-owned agency prepare students to take the Board of Nursing exam to become a CNA. We help students with their resumes and in landing the job that best matches their healthcare interests. In just 5 weeks, you can be ready to work as a healthcare professional in a hospital, nursing home, memory care, assisted living, clinic or in home health.
iCause.com promotes public events for free and helps event organizers connect with nonprofits to attract more participants like you.
Additionally, the iCause Global Foundation enables good people to fund great causes around the world. Together, our impacts are limitless!