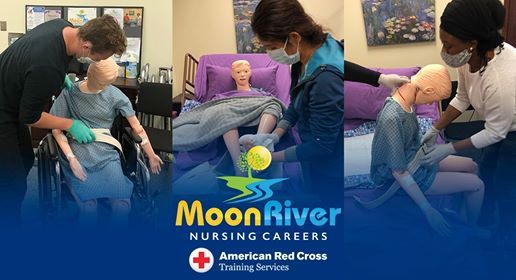 Moon River Nursing Careers, 44927 George Washington Blvd., Suite 240, Ashburn, United States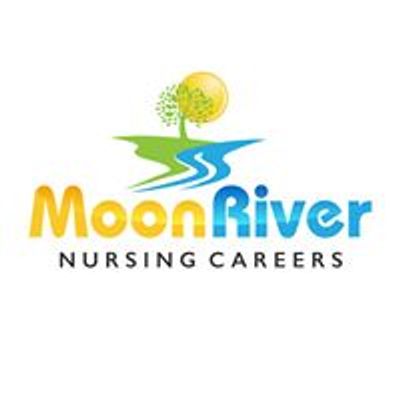 Moon River Nursing Careers
Spread the word
Moon River Nursing Careers in partnership with the American Red Cross is training nursing assistants. There is a critical need for more aides to work in hospitals, nursing homes, assisted living, memory care and home health.
We are now enrolling students for the following Nurse Assistant class: JULY 20- AUGUST 21, 2020
The course includes:
50 hours of on-line instruction using the American Red Cross curriculum
30 hours of skills lab
40 hours of clinical training in the skills
All sessions in our skills lab are done in full compliance with the CDC recommendations for social distancing.
The American Red Cross blended training includes:
· 80 Close-Up Video Interviews with Real-life Medical Personnel
· 180 Informative Content Videos
· Animated Simulations
· 100 quizzes and practice tests
Our storytelling approach to training ensures learner engagement and knowledge retention, while readying individuals for the emotional and interpersonal issues often encountered on the job.
Please call/text Betsy at Moon River Nursing Careers (703) 955-1811 to discuss joining our upcoming class and touring our school. Students also can start the enrollment process by filling out the Request An Appointment form at
https://moonrivernursingcareers.com/enroll-now
As a nursing assistant, you can make a difference in the lives of your patients. Reserve your seat today! We look forward to meeting you!
Moon River Nursing Careers accepts private pay students and low-income students can apply for federal funding.
FEDERAL FUNDING INFORMATION BELOW:
Adult jobseekers, dislocated workers, and young adults that meet program eligibility criteria may be able to
receive funds to go towards the cost of their training through the Workforce Innovation and Opportunity Act
(WIOA) with the Virginia Career Works – Northern Region. Under the WIOA principle of streamlining
services, Individual Training Accounts (ITAs) are issued to qualified individuals by certified Virginia Career
Works –Centers throughout the Northern Virginia area. More information about the WIOA program can be
found at:
https://vcwnorthern.com/wioa
/
iCause.com promotes public events for free and helps event organizers connect with nonprofits to attract more participants like you.
Additionally, the iCause Global Foundation enables good people to fund great causes around the world. Together, our impacts are limitless!