More Than Cheer!!, 44200 Waxpool Road #147, Ashburn, United States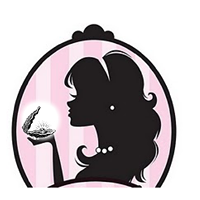 Pearls Empowerment, Inc.
Spread the word
LOCATION CHANGED TO MORE THAN CHEER for December
Beautifully & Wonderfully Made!!
Pearls Empowerment, Inc. presents Pearl Proteges program for girls in 6th to 12th grades.  P.E.A.R.L.S. mission is to Prepare, Equip, Affirm & Renew young Ladies for Success!   We are a faith-based non-profit mentoring program for girls up to 12th grade.  Pearls uses Christian principles to Empower & Affirm girls from the inside out! 
Pearl Proteges  allows the older girls to gain valuable insight from women in the community who have a vested interest in pouring into the lives of the next generation of thoughtful leaders.  We are here to remind them that they are beautiful, one of a kind, set apart & priceless!
We offer monthly workshops with various themes such as:  Knowing & Understanding their value, I AM a Masterpiece in the Making, Finding their hidden treasure, the "pearl" in me,  cultural awareness, the care & keeping of ME, etc.  
Join us & experience  a place where your daughters, granddaughters, mentees and friends can come to be encouraged to love who they see in the mirror!  
Is your daughter in grades 1st to 5th?  No worries, please see our PETITE PEARLS program!
www.pearlsempowerment.org