Easy Day Yoga, 21040 Sycolin Rd, Ashburn, Virginia 20147, Ashburn, United States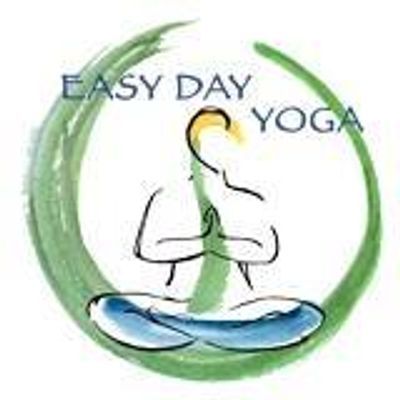 Easy Day Yoga
Spread the word
Join Gretchen Schutte & Kristen Dressler for Restorative Yoga & Yoga Nidra plus Reiki. This workshop offers you a grounded space in which you can find complete relaxation.
Restorative Yoga can help create a sense of calm and balance in the body and mind.
Yoga Nidra is a very powerful meditative technique beneficial for helping many conditions including insomnia, depression, and anxiety.
Reiki, an energy work practice, is a Japanese technique for stress reduction and relaxation that also promotes healing.
You will leave this experience feeling rested and refreshed!
About Gretchen
Gretchen began her wellness and yoga journey in 2006 when she started practicing yoga as a method of stress relief. As her practice grew, she knew she wanted to share the gift of yoga with others. Gretchen's education started with a Vinyasa Yoga training and grew to include Yin Yoga and Yoga Nidra. At the root of her classes are tools that help you navigate your day with more ease. Her intention is for you to take the movement, breath, and mindfulness you learn on the mat out into your life to navigate your day with a sense of calm.
About Kristen
Kristen completed her 200 hour Power Vinyasa training with Inner Power Yoga in 2015 and has completed teaching intensives in Yin and Yoga Nidra.
Along her journey Kristen found Reiki, a form of energy work, and was drawn to the powerful healing technique. She worked with Jeff Emerson on her Reiki level 1 in 2017 and with Katie Stahl on her Reiki level 2 in 2018. Kristen also gives credit to Frans Stiene of International House of Reiki for his profound influence on her Reiki practice.
Kristen believes that Reiki is the purest form of human connection, the greatest expression of unbridled compassion. It's with compassion and the intention to hold space for connection that she shares this practice with you.