Five Peaks Power Yoga, Ashburn, United States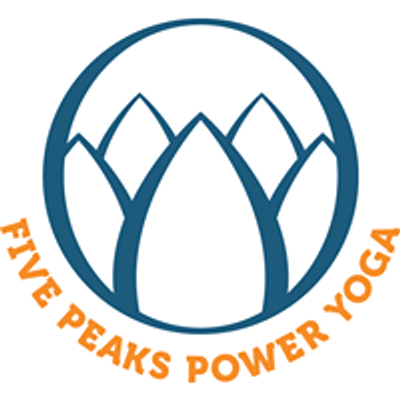 Five Peaks Power Yoga
Spread the word
ROCKET (YOGA) LAUNCH @ 5PY!!!
with Ahmed TheYogiman
Get ready for take-off...!!
Rocket Yoga has landed at Five Peaks, and we are SO excited to shoot off into the stratosphere under the guidance of visiting Rocket Yoga teacher (& our crew Captain for the weekend), Ahmed theYogiMan!
Rocket Yoga is based on a modification of the Ashtanga Vinyasa Yoga Primary and Intermediate series, originally developed by Pattabhi Jois. Why Rocket?? Because it wakes up your nervous system, floods your being with fresh, vibrant energy, and instills within you a renewed sense of freedom, lightness, and clarity.
It's said that "Rocket gets you there faster", so strap on your seatbelts, and get ready for the ride of your life!
~~~~~~~~~~~~~~~~~~~~~~~~~~~~~~~~~~~~~~~~~~~~~~
**NOTE** This Rocket Yoga Weekend Immersion includes 2 workshops and 3 asana practices. The price for each *single* session workshop ($85) includes the preceding 90-minute practice; Included in the cost of the Full Weekend Immersion ($150) are ALL 3 90-minute practices.
**Students wishing to attend *ONLY* the asana practices (and not the following 2-hour workshop sessions) must register separately (see related "Classes Only" event under Workshops & Programs).
~~~~~~~~~~~~~~~~~~~~~~~~~~~~~~~~~~~~~~~~~~~~~~
~*SCHEDULE*~
~~~~~~~~~~~~~~~~~~~~~~~~~~~~~~~~~~~~~~~~~~~~~~
FRIDAY 7/26, 6:30 pm - 8:00 pm | ROCKET YOGA ~ HAPPY HOUR!!
(All Levels Practice)
Rocket 3 (aka "Happy Hour", because you get TWO practices in one class!) is a combination of Rocket 1 and Rocket 2 (based on Ashtanga Yoga's Primary and Intermediate Series, respectively), practiced at a brisk and sweaty pace to cover 90 poses in 90 minutes. Come ready for anything - but mostly, come ready to play and have fun - at a Friday evening Happy Hour unlike any other! Join us!
~~~~~~~~~~~~~~~~~~~~~~~~~~~~~~~~~~~~~~~~~~~~~~
SAT, 7/27, 1:00 pm - 2:30 pm | ROCKET YOGA ~ SERIES 1
(All Levels Practice)
Rocket 1 is based on a modification of the Ashtanga Vinyasa Yoga Primary Series, originally developed by Pattabhi Jois. This 90-minute led practice focuses on strengthening the whole body and building a solid foundation from which to fly.
~~~~~~~~~~~~~~~~~~~~~~~~~~~~~~~~~~~~~~~~~~~~~~
SAT, 7/27, 3:00 pm - 5:00 pm | ROCKET YOGA ~ INVERSIONS FLIGHT SCHOOL!!
Get upside down to get yourself right-side up, in this 2-hour Rocket Yoga Workshop that is sure to shift your perspective into a whole new stratosphere of possibilities!
Whether you struggle with your inversions, or are a regular high-flying yogi, fearless Rocket Captain Ahmed theYogiMan will invite you to step out of your comfort zone, push the boundaries of what you think is possible, and develop a brand new relationship to gravity.
Learn specific preparatory drills for Headstands, Forearm Stand, and Handstand. And just as importantly, learn how to fall - so that the FEAR of flying disappears, and you can finally take flight unencumbered.
Remember... nothing great happens inside your comfort zone. Discover the greatness that already resides within you, that is just waiting to be set free - Join us!
~~~~~~~~~~~~~~~~~~~~~~~~~~~~~~~~~~~~~~~~~~~~~~
SUN, 7/28, 3:00 pm - 5:00 pm | ROCKET YOGA ~ FLOATING INTO ARM BALANCES
Have you ever wondered what it feels like to float weightless above the Earth, or to fly with the steady strength and ease of a bird in the clouds?
In this 2-hour Rocket Yoga Workshop, you will learn how to float and fly through a combination of Core, Breath, and Gaze (Tristana).
Learn specific preparatory techniques & check-ups for a variety of arm balances, including: Crow, One-Legged Crow, Peacock, Side-Crow, One-Legged Sage, Flying Splits, Eight Angle Pose and Firefly.
All levels welcome! All that's required is a lightness in your spirit, a willingness to fall and get messy, and more than anything, a readiness to sweat and laugh a lot as we try not to take ourselves too seriously! Join us!
~~~~~~~~~~~~~~~~~~~~~~~~~~~~~~~~~~~~~~~~~~~~~~