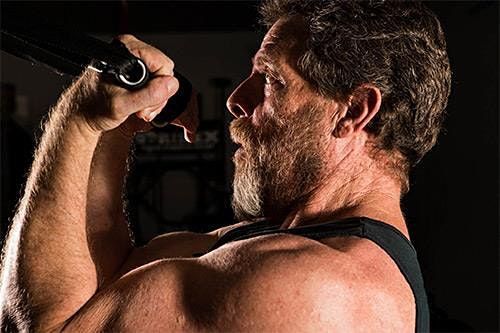 Old Glory Gym, 44645 Guilford Drive, Ashburn, United States
Eventbrite
Spread the word
Come hear famed author and World Champion Marty Gallagher and StrongFirst Master Instructor Karen Smith speak
About this Event
Marty Gallagher, author of The Purposeful Primitive and countless articles and other publications will be teaching his methods for supreme strength at any level using the squat - the starting exercise for big strength.
Karen Smith, Master StrongFirst Instructor will discuss how she programs using all the schools of StrongFirst allowing her students to maximally obtain real world strength and fat loss.
These speakers are a part of the larger 3 day event, hosted by Brian Wright. As a StrongFirst instructor you have 3 options to come take part in this event brought here to Northern VA.
Option 1 - Select the Silver package of the event and attend to all the Saturday sessions. (StrongFirst rate is 150$)
Odd object lifts and the benefits they bring for strength
Karen Smith's programming
Marty Gallagher teaches the squat
Practical self defense by former MMA fighter, BJJ black belt, and Muy Thai instructor
Physical therapy for the pelvic floor and shoulder girdle
The press event designed by Master StrongFirst Instructor, Jon Engum presented by TL Brian Wright
Option 2 - Select to just attend from 9am-230pm which will include Karen's and Marty's sessions and then stay for the catered lunch to talk and network with other students and instructors. (StrongFirst rate is $85)
Option 3 - Come just for the lunch. I just want encourage us as StrongFirst instructors to come together and meet and get to know each other better. (Lunch cost $12)
Below is just the price for option 1. If you would like to select the other options, please enter the code in caps.
OPTION2 OR OPTION3.
For questions, please email me at brianwrightpt | gmail ! com
Power to us!
iCause.com promotes public events for free and helps event organizers connect with nonprofits to attract more participants like you.
Additionally, the iCause Global Foundation enables good people to fund great causes around the world. Together, our impacts are limitless!