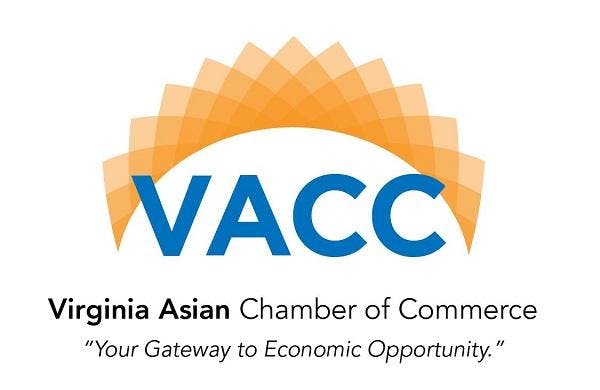 Sense of Thai Restaurant, 20413 Exchange Street, Ashburn, United States
Virginia Asian Chamber of Commerce
Spread the word
 OPEN TO ALL!  
VIRGINIA ASIAN CHAMBER OF COMMERCE U.S. MID ATLANTIC REGION OFFICE Proudly presents:  
The B A S H  
MEGA Asia Business Networking Mixer
Wednesday June 13, 2018 
5:30 pm to 7:30 pm
THE SENSE OF THAI
Eclectic Thai Restaurant -  20413 Exchange Street, Ashburn, VA 20147  
https://bashmidatlanticjune2018.eventbrite.com
THE BASH Honorary Speakers:  
Mr. Ken Ayers
Senior Vice President -  Greater WashingtonRegion - BB&T BANKING * TRUST.  
Topic: BB&T : The Bank's Multicultural Strategy    
Mr. Rick Morris  
Senior Manager- Loudoun County Business Economic Development 
Topic: Economic Opportunity for Small Businesses by Loudoun County  
$20 Member   *  $30 Non Member  -  ( Program -  Speaker- Hot Hors D'oeuvres from Thai land-  Happy Networking Hour - 1 Free Drink- Door Prizes - Parking - All inclusive!)   
Register  today!
https://bashmidatlanticjune2018.eventbrite.com
AT THE BASH!
Our events are always a Crowd!   Our Multi- Cultural members are from industries such as Real Estate- Banking- Finance (Mortgage- Accounting- Real Estate- Long Term Range Wealth Planning- Food service- Retail- All professional services- Architects and Engineers- Educational services- All activtoes are geared toward the Business to Consumers (B2C) sectors  
 TOTAL VISIVIBILITY GUARANTEED! 
We might know a few customers and advisors – but do we know the people who are really going to help us build that career or business? In order to find them, we need to network in person.  We have to connect with people face to face and get to learn and trust them in order to do business together.  
At THE BASH, come to create NEW connections and build NEW relationships at one of the richest county in the USA for the new year!  
Come experience the power of THE BASH Networking with a twist, a process that assures you have an opportunity to: 
Discover new markets;
Promote who you are and what you do;
Develop new alliances;
Learn new ideas for promoting your business and generating more revenues;
Join us June 13 in beautiful Loudoun County , where apartments, commercial space and townhomes continue to take shape within the continuous growing county.
We'll have ample food from Thailand, drinks from all over the world and will hear from of BB&T Bank, the financial institution that has transformed the site into a dynamic multi-cultural, multi-lingual workforce and culture.
Hear about how cultural diversity has transformed a mega financial company, and how it is working with multi-cultural communities to change old cultural paradigm to new dynamic workforce and productivity.
Come and get to know the many oustanding expanding opportunities for small to medium size businesses by Loudoun County.
RECOGNIZING OUR NON PROFIT ORGANIZATION OF THE MONTH:
WELCOME TO NAKASEC – The National Korean American Service & Education Consortium
MS SOOKYUNG OH-DC AREA DIRECTOR - NAKASEC
Serving the Korean American Community in NOVA  
 Agenda:    
THE BASH Networking Registration (5 00 PM to 5:30 PM)
Welcome- BASH Sponsor  Acknowledgement (5:30 PM TO 5:35 PM)
Speakers Program ( 5:35PM TO 5:40 PM)
VACC Cares: Monthly Non-Profit Highlight: OCA invited (5:40 PM-5:45PM)
Networking Session adjourns (5:45 PM TO 7:30 PM)
Program adjourns – Next Bi Monthly BASH date announcement (7:30PM).
SPONSORSHIP   *   ADVERTISING   
BASH Contact: My Lan Tran, Executive Director  -  E: 
aabac | aabac ! org
WE THANK OUR CORPORATE PROGRAM SPONSORS    
 WE THANK OUR COUNTY GOVERNMENT PARTNER        
WE THANK OUR BASH SPONSORS