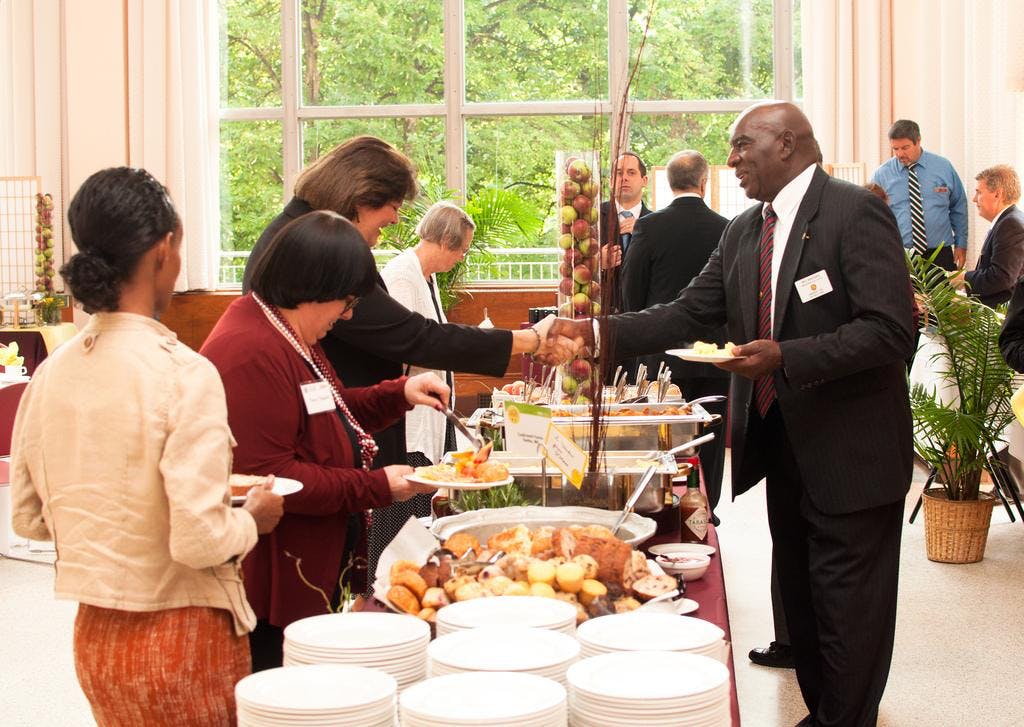 Belmont Country Club, 19661 Belmont Manor Lane, Ashburn, United States
Eventbrite
Spread the word
Life can be stressful and fast-paced which rarely provides the time or opportunity to truly get to know someone within our Community.  The purpose of the Loudoun Community Breakfast is to provide such an opportunity.
 This breakfast is free, informative and provides a fun yet meaningful setting to get to know others in your Loudoun County community.  Networking is a mild part of the morning and not the focus.  The focus is to connect with the many stories you'll discover about the men and women who live, work, and play in our Community.
 The event begins with coffee and a little networking, then is followed by breakfast.  We will provide a few questions that will charge up the table discussion. 
Then you will hear from our guest speaker:   Bryan Decker 
 Our guest speaker grew up in the hills of Tennessee then worked in the DC and Chicago metro areas.  As a husband, father and friend, Bryan Decker will share his story of being a 60's child living through the cultural revolution, traveling the world, and experiencing success in the midst of helplessness, pain, and relentless hope.