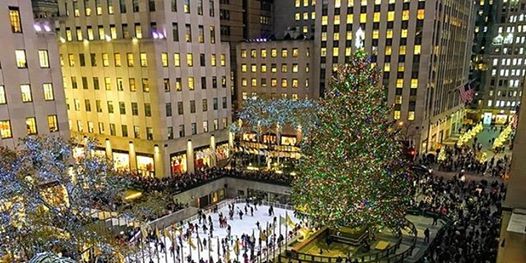 Crossroads United Methodist Church, 43454 Crossroads Dr, Ashburn, Virginia 20147, Ashburn, United States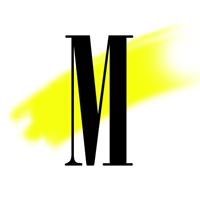 Maxwell's Playbook
Spread the word
Join Maxwell's Playbook for a Magical One-Day Friends and Family Holiday Bus Trip to New York City! Experience the sights and sounds of the holiday season with your friends and family on this exclusive excursion to NYC! Relax and enjoy the ride on our comfortable motorcoach departing from Ashburn, VA, with a quick pick-up in Tysons Corner. Arrive in NY refreshed and ready to spend the day however you wish. Just meet the bus back at the scheduled departure time for the return trip.
Here are the details! (Please note that arrival times are estimated; traffic conditions or instructions from the bus driver may cause slight delays.)
5:45 AM - Meet to depart from GRAVEL PARKING LOT (just across from the church's paved lot) at Crossroads United Methodist Church, 43454 Crossroads Drive, Ashburn, VA 20147. The bus will leave at 6:00 AM.
6:30 AM - Pick up from American Center, 8300 Boone Boulevard, Tysons Corner, VA 22182. Please be attentive to parking directions for our group. We want this to be a quick pick up so be ready to depart ASAP!
11:00 AM - Arrive where it all starts, at Macy's in NYC!
7:00 PM - Depart from Macy's in NYC
11:00 PM - Arrive in Tysons Corner
11:30 PM - Arrive in Ashburn
Grab Your Tickets! Early Bird Tickets October 6 - November 15 $70.00 per person
General Tickets November 16 - December 14 $80.00 per person
The city will be decorated in holiday splendor (including the Rockefeller Center trees!) and the day is yours to do whatever you'd like. Shop, see a play, take a tour, enjoy the decorations or have lunch at your favorite NYC haunt! You can even make this a memorable holiday gift.
JUST ADDED!!
As a special feature, Courtney will lead those who are interested on a foodie tour of some of the most playful dessert spots in NYC. This former NYC resident, will lead you by foot and train to locales including Dylan's Candy Bar on the Upper East, Levain Bakery on the Upper West, Chinatown Ice Cream Factory, Ferrera's in Little Italy, and Sugar Sweet Sunshine on the Lower East Side! (Unlimited metro card plus desserts will cost roughly $75.)