Barnes & Noble One Loudoun, One Loudoun 20427 Exchange Street, Ashburn, Virginia 20147, Ashburn, United States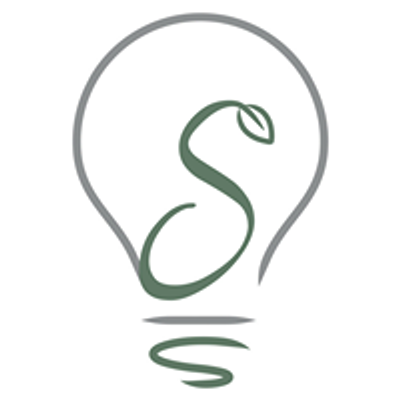 The Sage Sisters
Spread the word
Join us for a discussion about a self-development book. Book to be announced the month prior to the discussion.
ABOUT THE BOOK CLUB
The Sage Sisters Book Club discusses a self-development book on the 1st Thursday and the 3rd Wednesday of each month. Two date options provide a greater opportunity for everyone to attend; choose the date that suits you best.
The Book Club is open to everyone and is designed to help women start and continue down a path of discovery, learning, and growth with other positive women. As a community, we find that continually exposing ourselves to new ideas and perspectives is a necessary component and the secret ingredient to growth and self-development. We encourage you to come with an open mind; read the books that you believe will help you discover, learn, and grow; and share your personal experiences in a safe and supportive space.
The books are selected in a variety of ways and suggestions are always welcome. We have read and discussed concepts and practices around mindset, being our best selves, relationships, happiness, spirituality, our purpose, and achieving our goals. To see what we have read in the book club to date, visit
https://janetsage.com/self-development-book-club
/.
Whether you've read the book each month or not, you are welcome to attend the discussion.
By participating in the Book Club discussion, you agree that…
We have each chosen to take time out of our full schedules to attend…
• To discover new ideas and have "aha!" moments
• To grow and contribute to the growth of others
• To inspire and uplift, and walk away feeling inspired and uplifted
Mindset is everything…
• A positive and open mindset is a must
• You are welcome to share your personal experiences, insights, and wisdom
• Please ask thoughtful questions with a genuine desire to learn/understand
Creating an environment of loving kindness and offering mutual respect is paramount…
• Give equal time to all attendees who wish to share
• Give your full attention to whomever is speaking
• Remember that we are all on our own journeys and have unique beliefs, circumstances, and life experiences. Everyone should feel this group is a safe place.
Printed talking points and book highlights are provided for everyone who attends. Please keep your RSVP updated so I have an accurate count. Sage Sister Members have access to all book club discussion notes in digital format regardless of attendance.
The Barnes & Noble Kitchen is situated right inside the bookstore. We will meet in the back booth. There is enough seating for 12 people, so RSVP early. Check out the menu at
http://barnesandnoblekitchen.com/menu
/. Get a water, tea, coffee, or glass of beer/wine…a nibble or a meal...or nothing at all.
The next month's book is always announced at the end of the 1st book club discussion of the month. Following that discussion, both events for the following month are updated with the title/author(s) of the book we are reading/discussing.
Book Club discussions are also posted on Facebook at
https://www.facebook.com/pg/TheSageSistersLLC/events
and Meetup at
https://www.meetup.com/TheSageSisters
/.
The full calendar of Sage Sister Events – Book Club, Workshops, Mastermind, and Sage Socials – can be found at
https://janetsage.com/calendar-of-events
/.
You are also welcome to join our complimentary Facebook community at
https://www.facebook.com/groups/TheSageSistersCommunity
/.
To learn more about The Sage Sisters, visit
https://janetsage.com/about-the-sage-sisters
/.