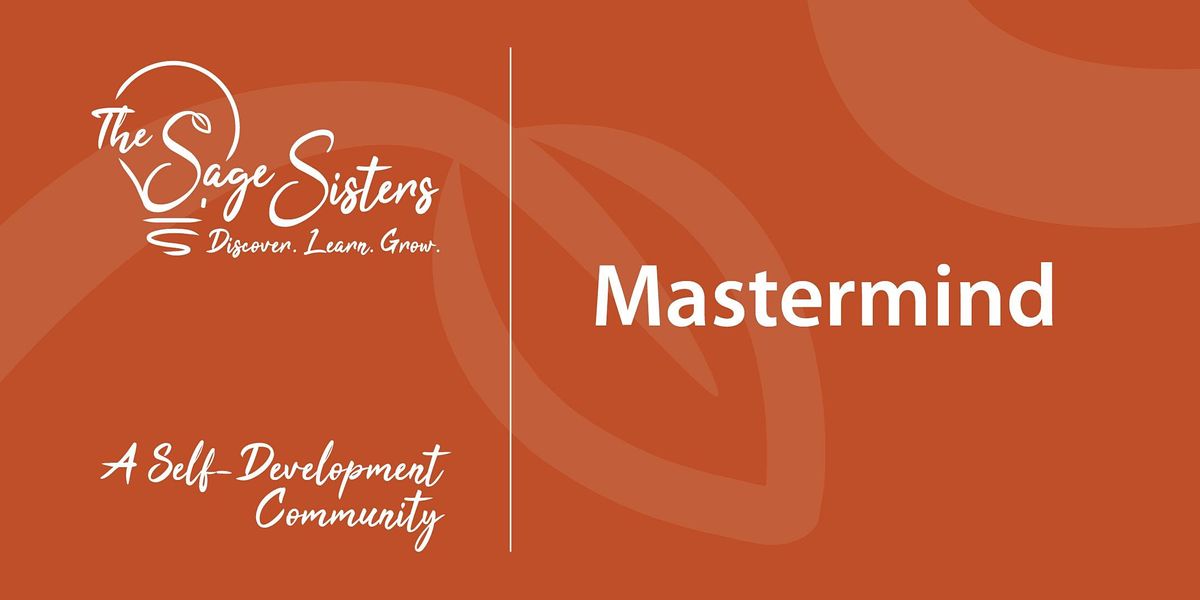 Your Phone/Computer/Device, Zoom link will be emailed the day of each event, Ashburn, United States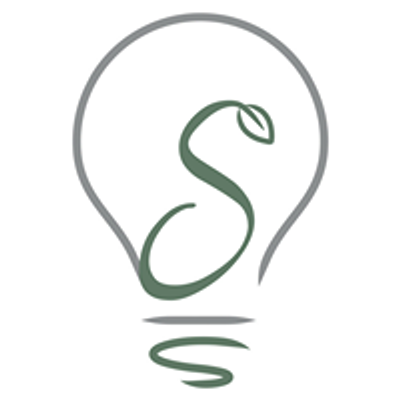 The Sage Sisters
Spread the word
Actively focus on your own personal self-development activities and goals. Share, ask, and brainstorm. Gain ideas and inspiration.
About this Event
** Please Note: The Sage Sisters Mastermind is a dues-paying Members only benefit. If you are considering joining The Sage Sisters as a Member and would like to check out the Mastermind to see if it is a good fit for you, you are welcome to attend once before joining. **
A Mastermind is the coming together of a group for the purpose of growth. It is a magical process - knowledge is shared and amplified, energy and creativity increases, and participants stay in action working toward their goals.
The Mastermind meets in-person on the 4th Monday of each month and online via Zoom on the 4th Wednesday of each month. Two dates and delivery methods provide a greater opportunity for everyone to attend; attend when you are able and choose the option that suits your schedule.
Please RSVP so I can plan for your attendance.
The Sage Sisters Mastermind Benefits:
• Take time to focus on what is important to you
• Gain insight, new ideas, and resources
• Stay focused on your personal growth
• Be inspired by a community of growth-oriented, positive women
• Share your own knowledge, experience, and wisdom to help others
• Feel safe in the space we create together, filled with mutual respect and trust
• Actively share, declare, ask, and receive in the Sage Sisters Member Facebook Group
• Create deep, lasting relationships/friendships
Monthly Focus:
• What do I want to discover and learn?
• In what area do I want to grow?
• What steps do I need to take to accomplish that goal?
• What kind of help do I need?
Each Member has equally divided "spotlight" time during each session for the following:
1. Share: What you did during the last month to discover, learn, and/or grow. Examples:
• An "aha!" moment and how it affected you
• A piece of knowledge you effectively applied to your life
• A regular practice you have started to keep
• Something you did that made a positive difference for you or someone else
• A challenge you've had and what you have done or are doing to overcome it
• A book, podcast, post, etc. that has inspired you
• Something you are grateful for
• A positive lesson you learned
2. Declare: What you'd like to discover or learn this month and/or an area where you'd like to grow.
3. Ask: What do you want from the group? ie: Ideas, resources, wisdom/experiences of others, an accountability buddy, just want to share, etc.
4. Receive: Responses from the group, based on your ask.
5. Commitment (optional): Share your goal and what you're committing to yourself to do this month to discover, learn, and/or grow.
Mastermind discussions are also posted on Facebook at https://www.facebook.com/pg/TheSageSistersLLC/events and Eventbrite at http://TheSageSisters.eventbrite.com.
The full calendar of Sage Sister Events – Book Club, Workshops, Mastermind, and Sage Socials – can be found at https://janetsage.com/calendar-of-events/.
/>
You are welcome to join our complimentary Facebook community at https://www.facebook.com/groups/TheSageSistersCommunity/.
/>
To learn more about The Sage Sisters, visit https://janetsage.com/about-the-sage-sisters/
>
iCause.com promotes public events for free and helps event organizers connect with nonprofits to attract more participants like you.
Additionally, the iCause Global Foundation enables good people to fund great causes around the world. Together, our impacts are limitless!