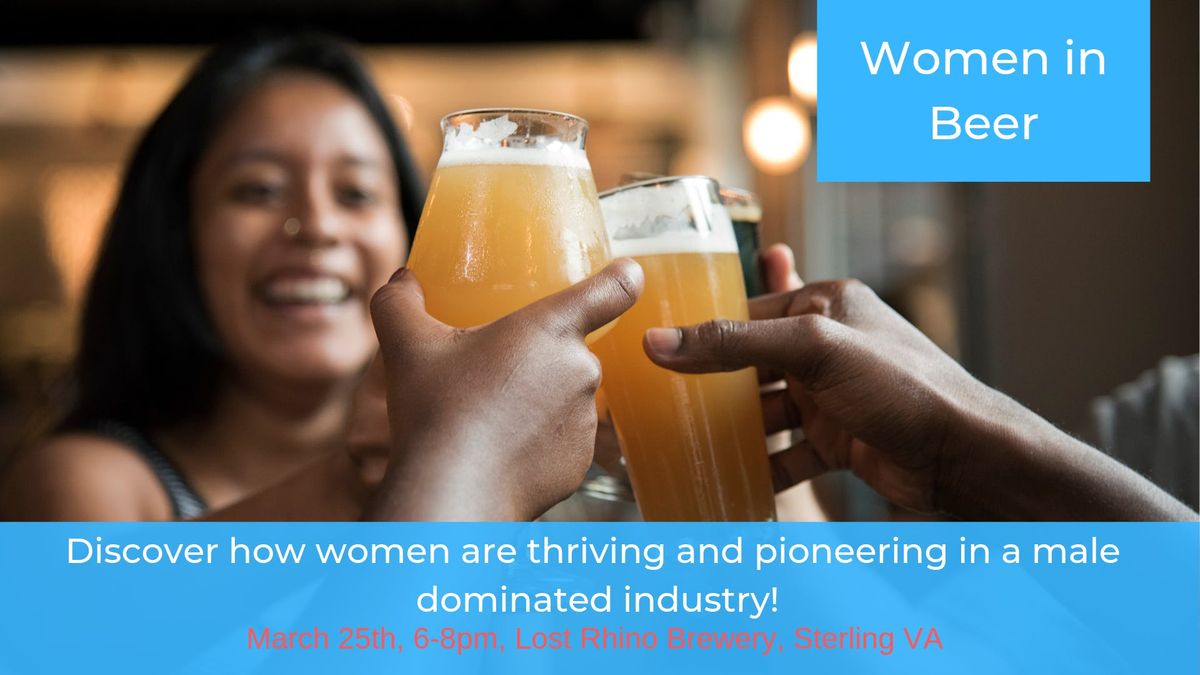 Lost Rhino Brewing Co, 21730 Red Rum Drive, Ashburn, United States
Eventbrite
Spread the word
Beer is for men. Wine is for women.
But then, why did the Egyptians pray to the Goddess Tenenet for their beer? And why were some of the first brewers in history women?
Women are pioneering the beer industry. They are brewing revolutionary beers, earning beer awards, and running successful breweries. And yet, it's still a 'man's industry'.
Come and meet some of the women locally who craft tasty brews, own lovely breweries, and even lobby on behalf of craft beer. Listen to them discuss the little-known history of beer, the common misconceptions that you might even have about beer, and what it's like to have a career they love in such a male-dominated industry. Taste beer* you may have never tried, and be surprised at how well it pairs with cheese, pretzels, or even chocolate.
Spend some time tasting local craft beer and having fun while networking with other women in business. Perhaps find out that you actually enjoy beer, when you never thought you would!
A day of self-discovery is never a day wasted!
*If you buy a ticket and attend the event and you are under 21, you will not be provided any beer tastings and your ticket will not be refunded. You may stay for the panel/networking.