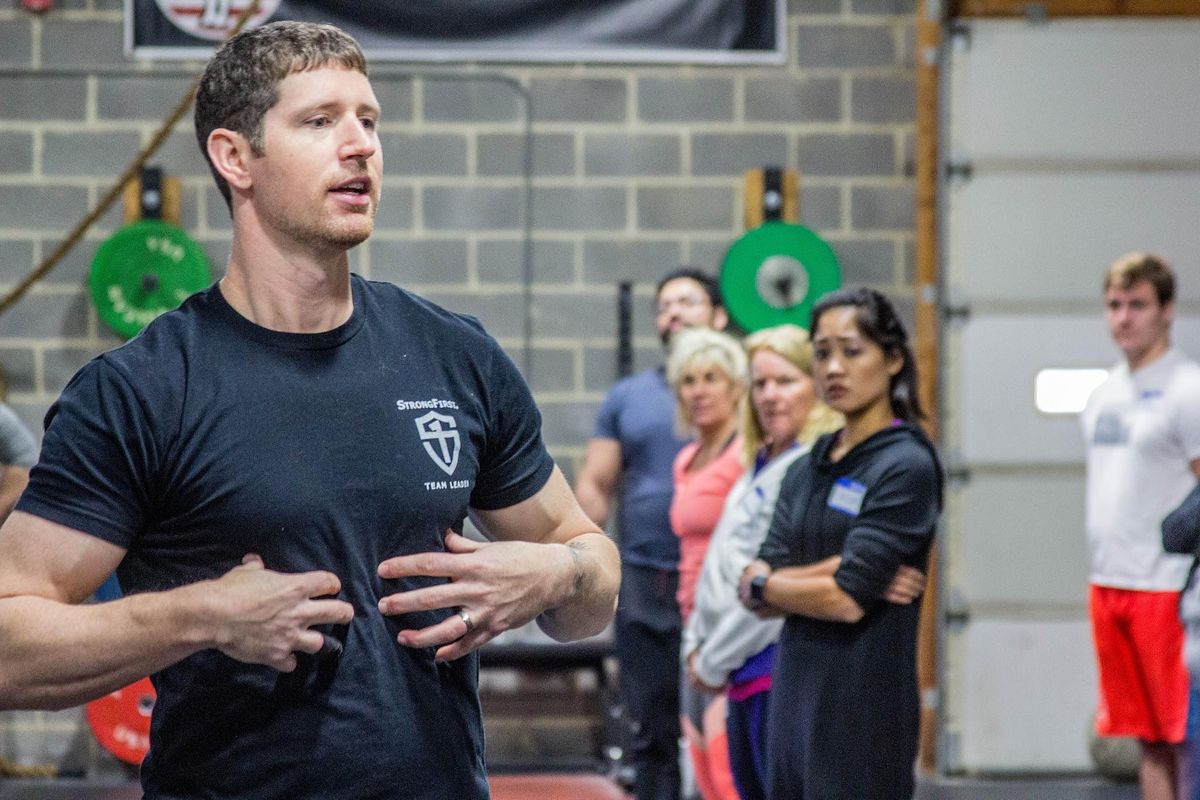 Old Glory Gym, 44645 Guilford Drive, Ashburn, United States
Eventbrite
Spread the word
Join a group of world class fitness instructors for a unique social and learning experience designed for the fItness enthusiast of any level
About this Event
This two day event will begin on Friday and go through Saturday evening. We have packed the weekend with just the right amount of movement and health discovery sessions. There's also plenty of social events, relaxation time, and an escape to a quaint Loudoun County winery.
Last year we had a fantastic women's only event in Roanoke VA. This year, we wanted to include spouses and other friends.
Attendees can expect a mixture of movement sessions with some lectures. We have prizes, happy hours and a formal dinner. We go all out for this weekend escape!
Come hear top level coaches and speakers:
Marty and Stacy Gallagher, Karen Smith, Dr Carrie Cothran, Kristen Debrukyer, Cynthia Crossaint, and more.
All fitness levels are welcome. We invite mothers and daughters and sisters, and entire families! (Children must be 13+ to participate).
Agenda:
-Friday check in and Friday sessions in the late afternoon
-Happy hour and welcome reception on Friday evening
-Saturday sessions from the early AM to lunch
-Individual training sessions and winery excursion
Saturday evening awards and thank you dinner
Sunday morning early morning sessions
Check out
Below are just some of the sessions included:
-Odd object lifts and the benefits they bring for strength
-Karen Smith's programming
-Marty Gallagher teaches the squat
-Practical self defense by former MMA fighter, BJJ black belt, and Muy Thai instructor
-Physical therapy for the pelvic floor and shoulder girdle
-The press event designed by Master StrongFirst Instructor, Jon Engum presented by TL Brian Wright
ADDITIONALLY!!!
StrongFirst will be hosting two special events at a special rate to retreat participants. Starting Sunday,(9am-4pm), you can choose to attend either the full bodyweight course with Karen Smith, Master StrongFirst Certified Instructor OR attend the full one day kettlebell course with StrongFirst Team Leader, Brian Wright. There are special discounts on both events if you choose to register for the retreat weekend and one of the StrongFirst events. (CEU's available)
Details on StrongFirst events including registration are also located on StrongFirst.com.
You could receive the biggest deal by attending the retreat weekend AND one of the Sunday StrongFirst events. Email for details.
Packages:
a. Platinum Package: Friday afternoon - Sunday Retreat (incl. StrongFirst course) and goodie bag with special service gift card to the value of $100 - $625
b. Gold Package: Friday afternoon - Sunday (excl. StrongFirst course) with goodie bag - $325.
c. Silver One Day Pass: Retreat only Saturday Day 7:30 a.m. - 5 p.m. - $200
d. StrongFirst Courses: Offered on Sunday (kettlebells OR bodyweight strength training). Choose one for $299 (Save $40 if you sign up for the Platinum Package)
(Rooms are not included in this registration. Accommodations details will be sent to you with your registration. Please email Brianwrightpt | gmail ! com with any questions)
iCause.com promotes public events for free and helps event organizers connect with nonprofits to attract more participants like you.
Additionally, the iCause Global Foundation enables good people to fund great causes around the world. Together, our impacts are limitless!