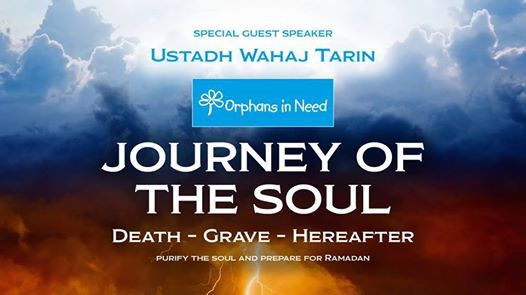 London and Birmingham, Birmingham, United Kingdom
Orphans In Need
Spread the word
'Journey Of The Soul' is an inspirational talk led by Ustadh Wahaj Tarin, a special guest speaker from Australia.
Ustadh will be leading a powerful talk and reminding us of the importance to make the most of Ramadan and to purify the soul.
The lecture based on the reality of death, grave and hereafter, which we will all face.
Friday 19th April will be held at East London and London Muslim Centre at 5:30pm.
Saturday 20th April will be held at Edmonton Islamic Centre at 6:30pm.
Sunday 21st April will be held at Sparkbrook Central Mosque in Birmingham, at 5:30pm.
For further information, please contact Shabana on 0779 9620 616.