Brighton Cookery School64 London Road, BN1 4JE Brighton, Brighton, United Kingdom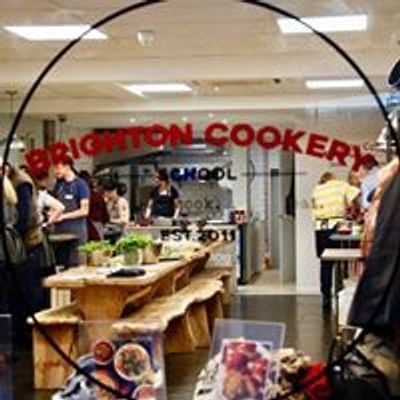 Brighton Cookery School
Spread the word
Moroccan Cook & Dine Class
Friday 18th January 2019, 6.30pm-9.30pm approx.
This cook and dine class will see you master and indulge in one of the great cuisines of the world, Moroccan cooking abounds with subtle spices and intriguing flavour combinations.
Influenced by Andalusian Spain, Arabia and France, Morocco's cuisine is a delicious combination of mouthwatering flavours that make it unique.
Come as a couple, a group or individual and let your taste buds be tickled!
Get in the kitchen with us and let's cook up some tasty Moroccan dishes.
You're the Chef & Diner! You'll be making a 2-course meal before enjoying your feast with your fellow foodie cooks!
On Arrival:
Prosecco & Moroccan inspired Canapé Welcome
Main course:
Moroccan Spiced Duck Breast with Apricots served with Royal Seksu cous cous and seasonal greens
Vegetarian option:
Pumpkin, Cranberry and Red Onion Tagine served with Royal Seksu cous cous and seasonal greens
Dessert:
Moroccan Chocolate Orange Ganache Tartlet with Mascarpone
And finish your evening with a traditional Moroccan Mint Tea
Included in this session: Moroccan inspired canapés and prosecco on arrival, 3-hour profession cookery & dining experience, all ingredients & equipment to create your 2-course meal, protective apron, mineral water and soft drinks throughout. A complimentary wine or beer will be served with your meal. You are welcome to B.Y.O to this event
Price:
- £55.00 all inclusive for Brighton Cookery Club Members – join on our website's upcoming classes page for free and pay via the Meetup Paypal link for discount
- £60.00 all inclusive for non-members
Ways to pay:
1. Email us for an invoice and make a BACS transfer
2. Call us to pay by card – 01273 674911
3. Pay via Paypal HERE – please note this is the non-member price of £60.00
Please let us know of any dietary requirements by emailing us at
info | brightoncookeryschool ! com
Gift Vouchers Available