Preston Manor, Brighton, United Kingdom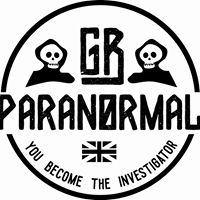 GB Paranormal
Spread the word
Join the GB Paranormal team as we investigate Preston Manor and discover if what has been documented is true. Preston Manor has a long history of ghostly phenomena and supernatural experiences and is said to be haunted by the spirit of the Lady In White, a ghostly toddler and many other servant spirits. A night spent at Preston Manor will leave you will wanting more with unexplained footsteps and voices, creepy EVP's and ghostly figures being captured on a regular basis.
At Preston Manor you become the Investigator with professional equipment such as EMF Detectors, EVP Recorders, Ouija Boards, Night Vision HD Cameras, Temperature Gauges and more all at your disposal! You are also welcome to bring any ghost hunting equipment along with you on your investigation.
Are you brave enough? Always wanted to investigate the darkness by yourself? Just let one of our friendly GBP reps know and we'll set you up to explore the darkness alone!
The History Of Preston Manor
Preston Manor is the former manor house of the ancient Sussex village of Preston, now part of the coastal city of Brighton and Hove, England. The present building dates mostly from 1738, when Lord of the manor Thomas Western rebuilt the original 13th-century structure (part of which remains inside), and 1905 when Charles Stanley Peach's renovation and enlargement gave the house its current appearance. The manor house passed through several owners, including the Stanfords—reputedly the richest family in Sussex— after several centuries of ownership by the Diocese of Chichester and a period in which it was Crown property. Since 1932, when the Stanford family bequeathed the building to Brighton Corporation, Preston Manor has been a museum and exhibition venue evoking upper-class life during the Edwardian era.
A walled garden, designated as being of historic interest, has old flint walls, a ruined well-house and a pet graveyard, among other features. The manor house is reputed to be one of the most haunted buildings in Britain: it has been the subject of ghost tours and television programmes, and a wide range of ghostly sightings have been alleged over a long time period. English Heritage has listed the house at Grade II for its architectural and historical importance; some other structures in the garden are listed at the lower Grade II.