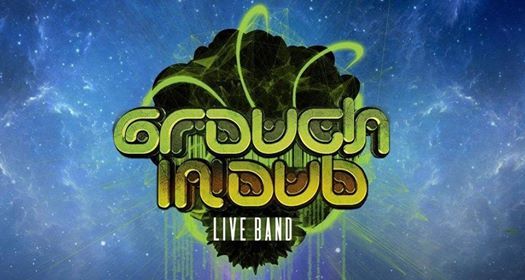 Haunt Live, 10 Pool Valley, BN1 1NJ Brighton, Brighton, United Kingdom
Wobbly Records
Spread the word
Wobbly Records are incredibly hyped to be hosting the mighty Grouch in Dub on the Brighton Leg of their debut British Tour. With Support from Brighton Psychedelic wizard, Slackbaba and Wobbly Records residents Wobbly Squadron, come down to the haunt for a night of live, Electronic Dance music.
"Grouch encompasses the audible tales of New Zealand born producer Oscar Allison. Born and raised in the breathtaking vistas of Aotearoa/New Zealand. Working with live musicians and producers from all over the world. Combined with his iconic electronic flare, which he has mastered over more than a decade of production, his latest timbral creation can be heard in his Grouch in Dub Project.
Coming together in harmonised musical motifs, the acoustic power of these instrumentalists is unrivalled. This is a show that will take you on a musical journey, fulfilling your heart and soul while making you dance to the heavy electronic drops, one after another… not to be missed…"
Eager Wobblers £16.50 +bf
Early Wobblers £18.50 +bf
General Wobblers £20.00 +bf
Saturday 29th June
7-10 Pm
Decor by inOrbit
The Haunt, Brighton
After party link...
https://www.facebook.com/events/310755589870079
/