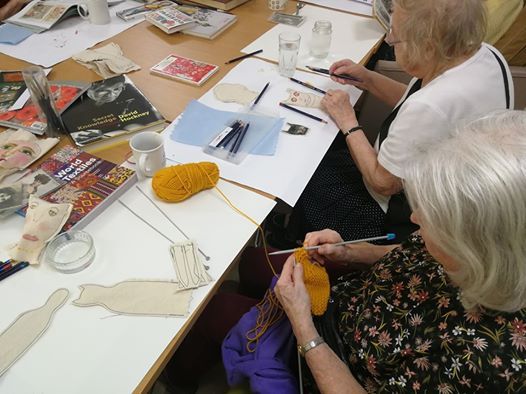 Fabrica, Duke Street, BN1 1AG Brighton, Brighton, United Kingdom
Fabrica Gallery
Spread the word
Join artist Jane Fordham in an entertaining and active creative session, aimed at people living with dementia and those that care for people with dementia.
An opportunity to do practical and fun activities in the Artists Studio exhibition at Fabrica. Try out new materials, make marks, take a line for a walk! All in a supportive and friendly atmosphere with tea and cake.
Our venue is wheelchair accessible and welcoming to all.
This event is part of Drawing and Making, a dementia-friendly creative project led by Fabrica at Brooke Mead. For more info contact
clare ! hankinson | fabrica ! org ! uk
This event is FREE but places are limited so we recommend that you reserve yours in advance. Light refreshments provided.
You can also reserve a place by talking to a member of the gallery team during gallery opening hours or by calling the Fabrica office on 01273 778646.
Online bookings will close 1 hour before the event starts - unless 'Sold Out' there is likely to still be tickets available on the door.
Donations welcome: add a donation ticket on top of your existing ticket(s) or follow this link to become a member.