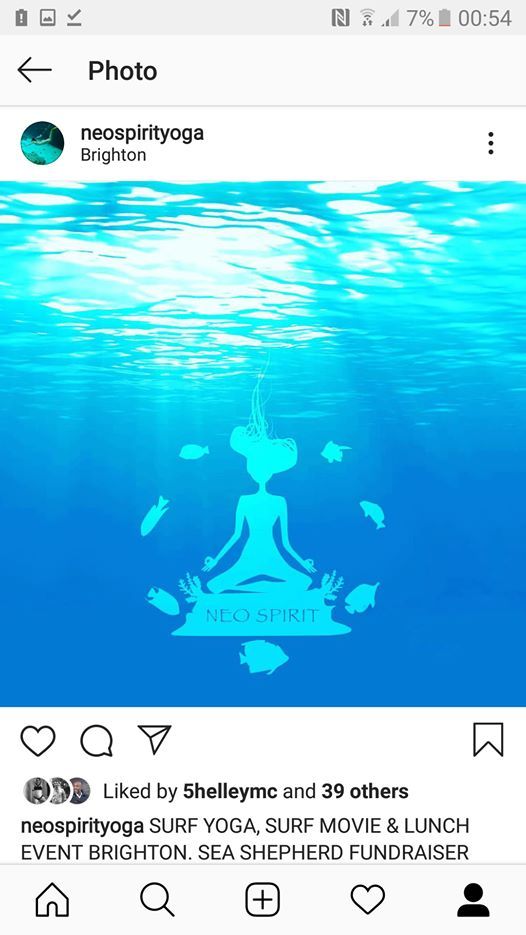 Yellowave Beach Sports Venue, 299 Madeira Drive, BN2 1EN Brighton, Brighton, United Kingdom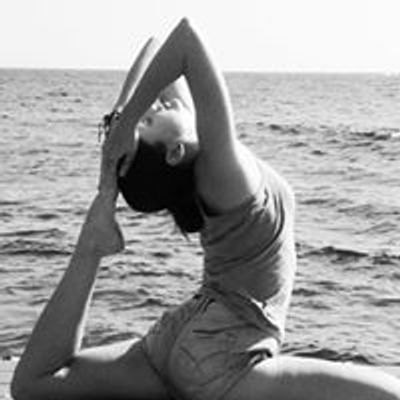 Neo Spirit Yoga
Spread the word
Yoga for Surfing (non surfers welcome, it's a Hatha flow), Surf Movie & live music/dinner social -Sea Shepherd Fundraiser.
Pre booking only, please don't drop in on the day.
Namaste. Inspired by my recent 2 month surf and yoga teaching trip in Morocco, Portugal and Devon, I am inviting you to my event Yellowave studio right on Brighton beach. I am more in love with the sea than ever! We will be doing a Yoga for Surfing class (non yogis and non surfers welcome!) Some ocean/watery meditations and watching a surf movie/documentary. There is an optional social at the venue after where there will be live acoustic music and you can buy food and drinks. Pre booking only please.
I have raised over £250 so far for Sea Shepherd, lets keep it going!
The event is held right on the beach so we can really connect with the oceans energy and see it out of the window! They also have cushions beanbags and chairs for the movie.
Please pre-book only. No drop ins sorry.
10% of each ticket sale will go to the Sea Shepherd charity. They are amazing, their mission is to end the destruction of habitat and slaughter of wildlife in the world's oceans in order to conserve and protect ecosystems and species.
WARNING- VIEWERS MAY FIND IMAGES IN THIS FILM UPSETTING. There Sea Shepherd have continued to be amazing and brave for 40 years but they need more funding
They use innovative direct-action tactics to investigate, document, and take action when necessary to expose and confront illegal activities on the high seas. By safeguarding the biodiversity of our delicately balanced ocean ecosystems, Sea Shepherd works to ensure their survival for future generations.
http://www.seashepherd.org
Pre booking only. Each ticket is £22
- Parking - There is pay and display parking outside the venue along with disabled parking
bays. Directly in front and to the east of the venue, parking is currently £1/hr and runs from
9am-8pm. To the west of the venue (towards the pier), parking costs increase. You can pay
with coins or via your mobile phone.
- Buses - Services run every few minutes along Marine Parade. Get off at the Burlington Street
stop and either walk down the steps or take the Madeira Lift down to Madeira Drive. From
Churchill Square take buses 12, 14 or 27. From the station take buses 14 and 27. The number
7, 1 and 2 also runs into Kemptown a short walk from the venue.
- Cycling – There are cycle racks directly outside the venue. Bikes are left at the owner's risk.
Love and light **