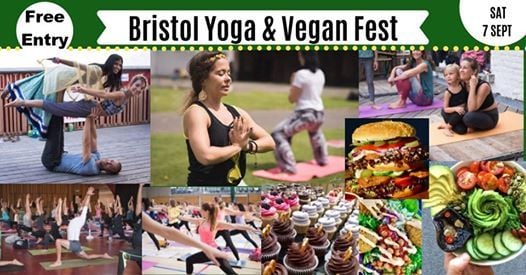 Fairfield High School, Bristol, United Kingdom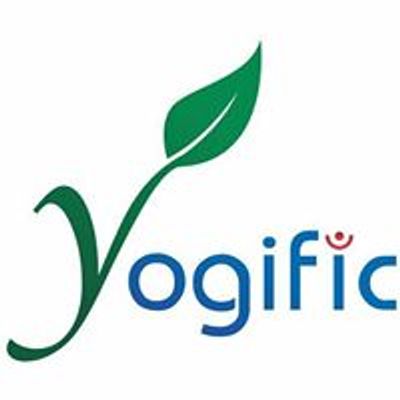 Yogific
Spread the word
Join us at the Yogific's first Yoga and Vegan Festival in Bristol in the lovely campus of Fairfield High School. Participate in all-day Yoga & meditation sessions, enjoy yummy vegan and raw vegan food, shop for vegan products and attend talks. Outdoor Yoga and live entertainment (if it doesn't rain).
**Parking:** Please note that there are no parking spaces inside the school, but it is possible to park on the street. We recommend using public transport. Bus lines: 17, 24 and 506. Nearest stop: Elmcroft Crescent
Help us reduce waste at this festival by bringing your own cutlery.
Official website:
www.yogific.org/bristol
Help us reduce waste at this festival by bringing your own cutlery.
Bristol Yoga and Vegan Festival is a not-for-profit event aimed at raising awareness about Yoga and veganism. We are supporting the following two charitable causes:
1) Viva - vegan animal rights charity
2) Nethraheen Vinayak Sansthan - a small charity that supports underprivileged bling girls in India.
******Please bring your own Yoga mats*****
Tickets:
All-inclusive Day Pass:
£5 (before July 28th)
£6 (July 28th – Aug 31st)
£8 (Sept 1st-6th)
£10 (On the day ie Sept 7th)
Always free for children (below 14 years)
Free entry to stalls
Yoga for Kids
All children below the age of 14 years will get free entry to the festival. There will be some sessions exclusively for children. Children can also attend the normal Yoga classes with adults. We request you to not leave your children unattended at any time. Some adults meditation classes may not be suitable for children.
Parking: Please note that there is no parking inside the venue. You can park on the street. There is plenty of on-street parking. Search for nearby parking spaces on
www.parkopedia.com
. We encourage you to use buses as the venue is connected to the nearest bus stop very well
Bus connections: Number 17,24, 506. Name of the nearest bus stop: Elmscroft Crescent
Do you want to teach at the fest?
If you are interested in teaching at the festival, please write to us on
teach | yogific ! com
Stall:
If you would like a stall space, please email us on
trade | yogific ! com
For all other queries, please email
info | yogific ! com
This festival celebrates two ideas that are changing the world for better - Yoga and Veganism. We're organizing such festivals all over the world. Peace, love and compassion for all living beings, go vegan in 2019