St John's College, Main Lecture Theatre, Old Divinity School, St John's College, St John's Street, Cambridge CB2 1TP, UK, Cambridge, United Kingdom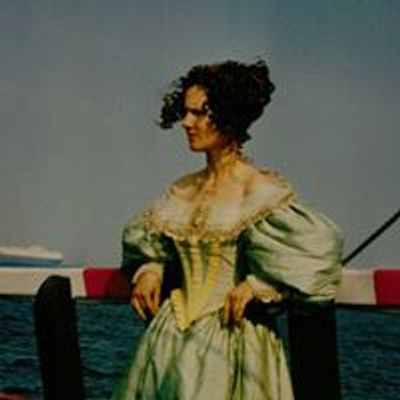 Lena Karl
Spread the word
A concert of Russian music delivered by professional musicians with cultural links to Russia and the Russian-Speaking community in the UK.
This autumn The Cambridge Russian-Speaking Society is marking its 20th anniversary, an important milestone in the history of our charitable organisation. Its success we owe to the efforts and support of hundreds of people who reside in Cambridge or came to work/study temporarily but choose to invest their time and energies towards building a stronger community, whose base is formed around cultural links and shared interest in Russian language and culture.
We aim to explore the legacy of Russian music heritage which will be delivered by professional musicians of different backgrounds and generations to a diverse Cambridge community. The artists share the belief that music can serve as a strong medium of inspiration, empathy and reconciliation. They kindly agreed to make their contribution with selected pieces by Russian composers as well as their own creations.
Russian-speaking musicians have made a sound contribution to the world of music over the years and continue to do so, whilst living and working across the borders - towards strengthening the shared cultural capital and fostering humanity. This concert creates a brilliant framework for the cultural exchange and community celebration.
The programme devised by the performing artists and includes the works composed by Mily Balakirev, Edison Denisov, Alexander Glazunov, Mikhail Glinka, Sergei Prokofiev, Sergei Rachmaninov, Alexander Scriabin, Dmitri Shostakovich as well as contemporary composers.
Artists:
ALISSA FIRSOVA (paino) http://alissafirsova.com/
ANATOLE LIBERMANN (cello)
MAXIM KOSINOV (violin) http://www.maximkosinov.com
ASYA FATEEVA (saxophone) https://www.asyafateyeva.com/
VITALY PISARENKO (piano) http://www.pisarenkovitaly.com/

/>
Alissa Firsova is a Cambridge-based Russian-British pianist, composer and conductor. Coming from a family of Russian musicians, she has strong links to Russian heritage and the Russian-speaking community in Cambridge. After completing a postgraduate conducting course at The Royal Academy of Music under Colin Metters, Alissa had her triple-debut with the English Chamber Orchestra as director, composer and conductor at Cadogan Hall in 2013. Her music was recorded and performed in various concerts and music festivals in the UK and across the world. She will perform several pieces together with Anatole Libermann (cello) and Asya Fateeva (saxophone) as well as her own compositions.
Anatole Liebermann is a Paris-based musician, born in 1948 in Moscow. At the age of 9 he began to study the cello and in 1970 he entered the Moscow Conservatoire to study with Natalia Gutman. In 1975 he founded the Tchaikovsky Piano Trio and together they emigrated to Paris and settled there
in 1981. As a member of the Tchaikovsky Trio as well as a soloist, Anatole has performed in festivals throughout France, Italy, Germany, Switzerland, Spain, Finland, Japan, USA and Canada. Most prestigious appearances have been at the Concertgebouw, La Scala, Wigmore Hall, Carnegie Hall, Salle Gaveau and Musee d'Orsay as well as many more. He will perform several selected pieces from Glazunov, Rachmaninov, Shostakovich, Balakirev and Glinka together with Alissa Firsova.
Maxim Kosinov is a freelance concertmaster who currently works from Belgium. Over the last few years he appeared with numerous orchestras in Europe such as the Lucerne Symphony Orchestra, the WDR Symphony Orchestra Cologne, the Symfonieorkest Vlaanderens and many others. Being born and trained in St Peteresburg, Russia, he spent a few years in Cambridge and has strong links to the Russian-Speaking community. Maxim was based in Cambridge before moving to Belgium and during that time took part in two informal concerts which were organised by the Cambridge Russian-Speaking Society in 2009 and 2011. He also taught and inspired young musicians in Cambridge. For the CamRuSS Anniversary concert Maxim proposed to perform his favourite piece by Sergei Prokofiev (1947) - Sonata for Solo Violin in D major, Opus 115.
Asya Fateeva was born in 1990 in Crimea and devotes herself to a wide repertoire as a classical saxophonist. Her training combines the Russian tradition of soulful music making with the classical school of French saxophone playing. As a classical saxophonist of the young generation, Asya is one of the outstanding representatives in her field. In 2014, she became the first woman to reach the finals of the prestigious International Adolphe Sax Competition in Belgium and finished 3rd. She currently lives and works in Berlin and kindly agreed to contribute to the CamRuSS 20th anniversary concert with selected pieces by Glazunov, Prokofiev, Tchaikovsky and Denisov.
Vitaly Pisarenko was born in Kiev, Ukraine in 1987. He received his training in Kiev, Kharkov (Ukraine), at Moscow State Tchaikovsky Conservatory (Russia), at Rotterdam's Codarts Conservatory, at the Piano Institute in Italy and most recently at the Royal College of Music in London. He currently lives and works in London. Last year Vitaly performed extensively throughout the UK appearing in the Oxford Piano Series, BMS York, Champs Hill, Erin Arts Centre (Isle of Man), Manchester (with soloists of Manchester Camerata) and Hatchlands along with performances in London for the Chopin Society, St Martin in the Fields, Parliament Chambers, Chelsea Arts Club and at Cadogan Hall with the London Mozart Players. We are delighted that Vitaly kindly responded to our call for performers and agreed to make his contribution to the CamRuSS special music celebration.