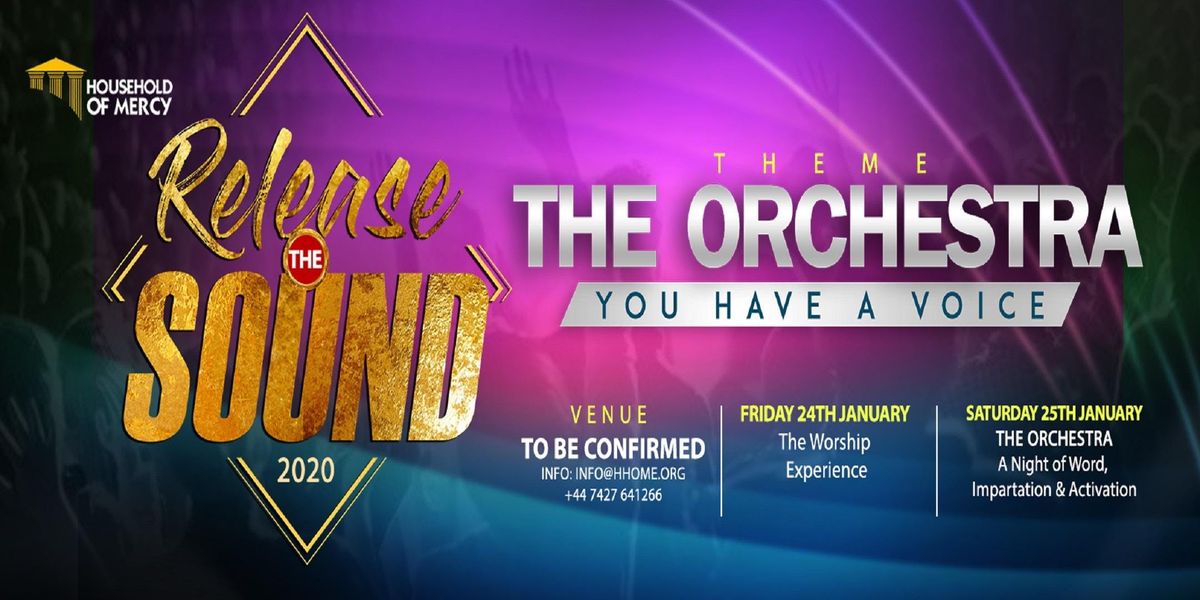 Liberty Church London, Frobisher Road, Enfield, United Kingdom
Eventbrite
Spread the word
RELEASE THE SOUND 2020.
Out of the box, something different.
Two Nights of Intense Prophetic Worship, Psalms, Poetry, Prayer, Word, Impartation and Activation   
The Theme for this year is: 'THE ORCHESTRA'
Friday 24th January - 'THE WORSHIP EXPERIENCE' - A night of intense worship with a line-up of anointed worship leaders
Saturday 25th January - A night of Word, Worship, Impartation and Activation Do you know that there is a SOUND in you, a unique sound that can only come out of you?
Ezekiel 37:7
"So I prophesied as I was commanded. And as I was prophesying, there was a noise, a rattling sound, and the bones came together, bone to bone." This is going to be LOUD, and you don't want to miss out!
Why not join us these 2 nights that promises to leave you with an experience you will live to remember.
NB: Do let us know if you want to partner with this vision and we will be in touch with more details.