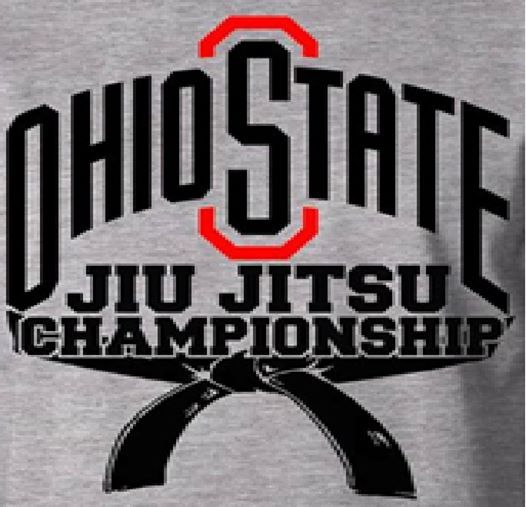 Ohio Combat Sports Academy
American Grappling Challenge
Spread the word
2019 Ohio State Jiu-Jitsu Championship
Saturday, November 23rd
Columbus, OH
Ohio Combat Sports Academy
6956 Americana Parkway
Reynoldsburg, OH 43068
First off, I know many of you will notice the NEW date & location of our event. Trust me, we tried very hard for the last 2 months to try to make that work...but ultimately we were unable to secure a venue in the Dayton/Cincinnati area
Therefore, we decided to relocate and reschedule our November tournament to Columbus, on Saturday November 23rd.
Due to this location change, we wanted to give everyone some added incentive to come out & be a part of this competition. Therefore we are offering our "lowest" early registration fee EVER!!!
EARLY Registration
(Oct 10th - Nov 7th)
One division = $40
Both division = $50
Regular Registration
(Nov 7th - Nov 20th)
One division = $55
Both division = $65
***200 competitor limit***
Not only are we going to keep the registration fee low… But we are going to have the following cash prize awards & divisions:
Largest Kids Team from a single school!
($300)
6-17 years old competitors
Cash will go to the actual "school" that brings the most kids. This keeps it fair to all the schools, and not just one team.
Cash Prize Open Divisions
- White Belt Open ($100)
- Blue Belt Open ($150)
- Purple Belt Open ($200)
- Brown/Black Belt Open ($250)
- Female White/Blue Belt Open ($100)
- Female Purple Belt & up Open ($200)
* Division must have a minimum of 4 participants to be eligible for the cash prize.
Did we mention that spectators will be FREE!
* Youth Divisions
Gi & No-Gi / Normal Format / Round Robin format
* Adult Divisions
Gi & No-Gi / Regular Format / Round Robin Format
Event Schedule
- Youth Weigh-in / 9 AM to 945AM
- Youth Matches begin / 10 AM
----------------------------------------
- Adult Weigh-in / 10 AM to 11 AM
- Adult Matches begin / 12:30 PM
Again, please keep in mind that ALL Youth Competitors MUST Register ONLINE by Wednesday, November 20th
Adult competitors can register ONLINE or At the door!
CASH PRIZE DIVISIONS...Check!
LOWEST REGISTRATION FEES in OHIO...Check!
ROUND ROBIN = MORE MATCHES for the $$$
Don't miss the chance to show your support for Ohio's "longest running tournament organization"!
http://events.constantcontact.com/register/event?llr=hiwjy7cab&oeidk=a07egnsd24m62d50613