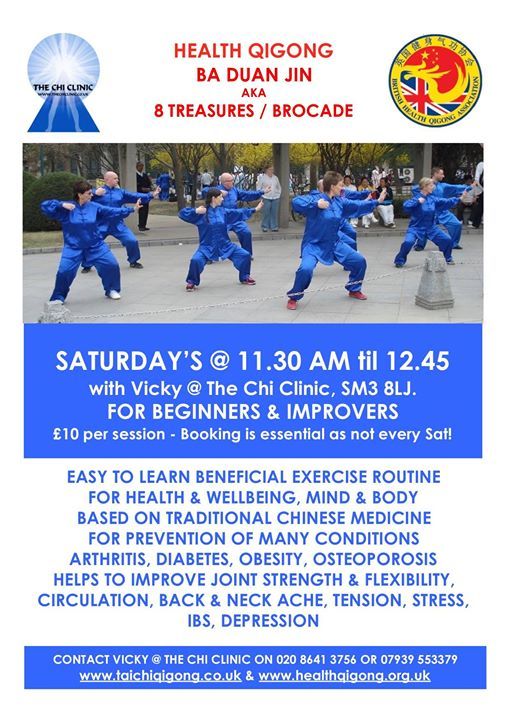 The Chi Clinic98 Church Hill Road, SM3 8LJ London, United Kingdom, United Kingdom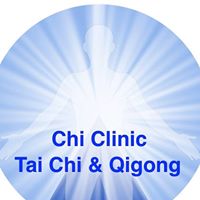 The Chi Clinic
Spread the word
Health Qigong - Ba Duan Jin or 8 Treasures / Brocade Workshop with Vicky. Cost £10 per person. Booking is essential please, so mark as "Going" & pm to confirm!
Easy to learn beneficial exercise routine for health, wellbeing, mind & body. Based on Traditional Chinese Medicine for prevention of many conditions ie: Arthritis, Diabetes, Obesity & Osteoporosis. Helps to improve joint strength & flexibility, circulation, back & neck ache, tension, stress, IBS & depression.
This is probably the most popular Qigong system practiced in the world & has many variations. This modern version was created by a team of specialists at Beijing Sports University with the backing of the Chinese Health Qigong Association & has been researched extensively & promoted widely.
It is simple & easy to learn, although like all Qigong systems, has many levels of practice, so will benefit Beginners & Improvers alike.