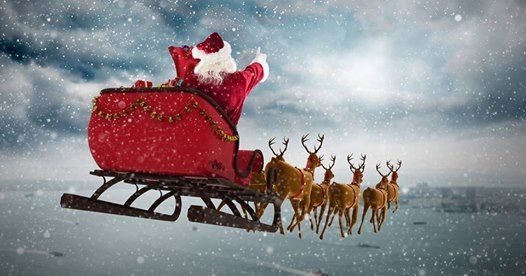 Overtonyouthfc22 London Road, Overton, RG25 3NP Basingstoke, United Kingdom
Overtonyouthfc
Spread the word
*** UPDATE***
Father Christmas has asked if we can rearrange his visit to Overton this year and make it a Sunday evening instead. It appears his elves are super busy with all their festivities and are struggling to be able to help him on the 8th.
Please spread the word that Father Christmas will now be in Overton Sunday 16th December. He hopes to see you then.
Thank you
~~~~~~~~~~~~~~
The annual Santa float around our lovely village will take place Saturday 8th December 2018.
As in previous years the float will do a loop around the village for your little ones to get a glimpse of Father Christmas to keep them 'riding high' about his impending visit on Christmas Eve.
All your contributions will help Overton Youth FC over the coming months. We have big plans and want to use what we make to keep football development at the heart of what we provide for boys and girls in the village. Every little helps us to do this, so please support us if you can.
The route wil start at the junction with Pond Close and Sapley Lane @ 16:00.
Apologies is your area is missed, but we simply can't cover some parts of the village every year. We'll do as much as possible, but how far we get is always proportional to the level of support we get, and the weather on the night.
See you on the 8th!
We wish you a very Merry Christmas and a healthy & happy 2019!
The Overton Youth FC family