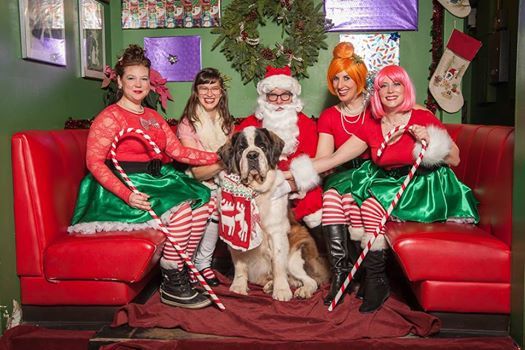 Norm's Eatery & Alehouse460 N 36th St, Seattle, Washington 98103, United States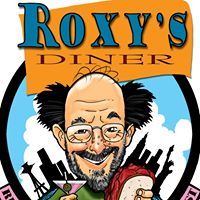 Roxy's Diner
Spread the word
Have you been Naughty or Nice? Well it doesn't matter at Norm's - we prefer Naughty, but Nice works too. Come get your picture taken with Santa and the Sugar Plum Elves at the Norm's. $10 suggested Donation - all of which goes to PAWs.
You can enjoy some of our Housemade EggNog, any of our tasty draft beers get you pooch a Holiday treat from The Seattle Barkery while listening to the Sugar Plum Elves sing and dance like only they can.
This is all part of The Month of Giving:
The Month of Giving is an effort for Roxy's Diner, The Backdoor and Norm's Eatery and Alehouse to give back to our community by championing 3 Charities that do great things for our great city of Seattle. From November 23 to January 1 we encourage our employee's, friends and patrons to give however they can. Each restaurant will champion their own charity, but everyone can give to any charity they want.
Roxy's Diner and Solid Ground - Solid Ground is a Seattle-based nonprofit working to end poverty and undo racism and other oppressions that are root causes of poverty in our community.
https://www.solid-ground.org
/
The Backdoor and Lifelong - Lifelong has always been an organization that stands up for communities facing discrimination and marginalization.
http://www.lifelong.org/history
/
Norm's Eatery and Alehouse and PAWs - Since 1967, PAWS has united more than 130,000 companion animals with loving families, cared for 115,000 injured and orphaned wild animals, and made the world a better place for countless others through advocacy and education.
https://www.paws.org
/
There are many ways to give.
Donate through this Gofundme page.
https://www.gofundme.com/month-of-giving-backdoor?teamInvite=YcB7TiaUsgROzhS6l7fA1L3BHQPMoiZO9vw5kQ9GO62HQ1XKIbY8d5daMNikGWvn
https://www.gofundme.com/month-of-giving-roxy039s-diner?teamInvite=0FhSi9zuzcWsQnXUVZ0QOFRv7ubFUvsWUUnwF0OHxZBxoxXMNl8lUngqAuTZFXGx
https://www.gofundme.com/month-of-giving-norm039s-eatery?teamInvite=yu3qsavXMU8FIKBJQLJe9XzDRMdCIj4oiG7J1d14KdzpTYGsBOhiw9xlRWfe9SZz
Donate a set amount as you cash out at the restaurant.
Donate cash at the restaurant in the cash collection bin.
Donate physical goods such as new jackets, socks, toiletries, or other goods at the restaurant collection box (please see the restaurant for specific goods).
Donate at Fundraiser:
November 29 – Georgetown Trivia Tap Takeover at Norm's
December 15 - Holiday Drag Show at Norm's - $10 suggested Donation
December 16 - Lifelong Fundraiser at Backdoor - Tickets required
December 18 - Santa Pictures ($10 suggested donation for pictures) The Sugar Plum Elves will be there spreading their Holiday Cheer!
3pm to 5pm - Santa Pictures at Roxy's
5pm to 8pm - Santa Pictures with your Dog's at Norm's
8pm to 10 pm - Santa and Mrs Claus Pictures at The Backdoor
December 27 – Georgetown Trivia Tap Takeover at Norm's
December 31 - New Years Eve at The Backdoor - Tickets required
All money raised go directly to the charity that you choose. Help us give back to the city that has given us so much!
Happy Holidays and Happy Giving!
Love,
Your friends at Roxy's Diner, The Backdoor, and Norm's Eatery and Alehouse