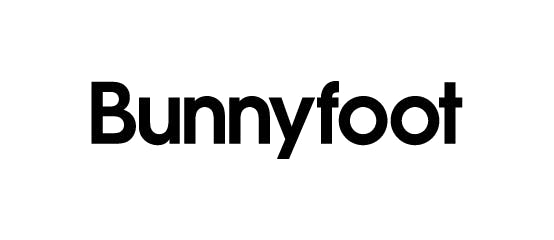 Bunnyfoot London, 4th Floor, Farringdon, London, United Kingdom
Bunnyfoot
Spread the word
Payment: We list this course as free until we have 3 delegates registered. After 3 are registered, all delegates with be contacted for payment. The cost to attend this course is £595.00 +VAT (this is not a free course).
About the course
This course covers all of the basics from how, why and when testing should be used through to executing a test and acting on the results
It's fun, it's interactive, you will meet interesting people to exchange ideas and experiences with
A major element of the day is practical: you will practice the techniques in real tests, acting as moderator, observer and as a test participant
What will you learn?
Why test
How testing fits into a project or development cycle
Planning, Running, and Analysing:
Writing good test protocols
Moderation best practice
Which data to gather
Formative vs. Summative testing
Software for recording/running a test
Observing and noting
Dealing with difficult participants
Reporting results effectively (some templates provided)
Presenting results to others
Other forms of testing
Remote moderated
Remote unmoderated
Intercept testing
'Wizard of Oz' prototype testing
Relationship with a/b and multivariate testing
Practice real tests acting as moderator, observer, and participant
After completing the training, participants will be able to:
Describe and discuss the benefits of and key factors involved in usability testing
Recognise the components that make a good test
Specify and plan an appropriate user test
Carry out a basic user test
Analyse and report results of a user test
What's included?
Pastries on arrival
Lunch 
Hot & cold refreshments
Fresh fruit
Snacks
Course materials
Certificate of completion
About the trainer
Cathy Carr - Consultant 
With her background in product design and user research, Cathy has become a prominent and highly respected user experience researcher at Bunnyfoot since joining the company back in 2011.
Some of her most recent clients include: The BBC, CITB, Oxfam and Vodafone.
Cathy has extensive experience interviewing and observing users, from small children to older adults, as they interact with different products, services and systems. This includes moderating participants using common devices such as TVs, websites and apps through to the more complex or unusual like the controls of a laser eye machine. And if that wasn't enough, on top of face to face testing, she's overcome the challenges of remote testing, testing internationally and even testing in other languages!
This makes Cathy perfectly placed to share her passion, stories and insights with the attendees of Bunnyfoot's user testing course.
Payment process:
Register for the course for free
Once we have more than 3 registrations, we will be in contact to request payment
Your booking will be confirmed
Course T&C can be found on the Bunnyfoot website