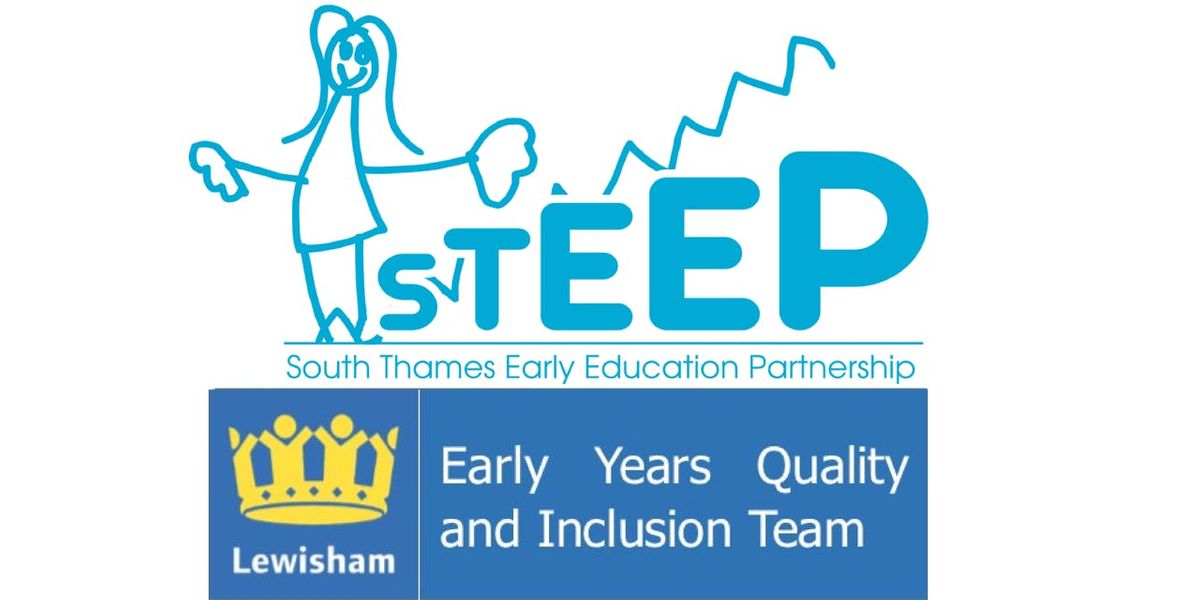 Room 1&2, Civic Suite,, 1 Catford Road, Greater London, United Kingdom
Eventbrite
Spread the word
Target audience: Early Years Leads in schools, those responsible for the Early Years Foundation Stage profile in PVI settings, Reception teachers, Teaching Assistants      
This is a free half day training session which will focus upon agreeing and standardising judgements against the ELGs for physical development, ELG 04 Moving and handling and ELG 05 Health and self-care.
This session will:
•          enable practitioners to participate in agreement trialling activities
•          engage in professional discussions to moderate judgements
•          ensure practitioners have the ability, skills and knowledge to make accurate judgements  
Practitioners must bring a range of evidence for the Early Goals in for 3 children, covering the ability span of Emerging, Expected and Exceeding where possible. This could include:
•          Observations
•          Group record sheets
•          Photos/video recording/learning journeys
•          Information from parents and carers
•          The child's view of his or her own learning
•          Samples/drawings/written/recorded work
,
Venue: Room 1 and 2 Civic Suite, Catford  
Facilitator: Susie Williams, Early Years Advisor, Early Years Quality and Sufficiency Service    
Non - Attendance Fee
Please note this course is FREE - HOWEVER organisations who have booked places and do not attend will be charged a non attendance fee of £25 for preventing another practitioner from accessing this CPD opportunity.
Terms and Conditions:     By purchasing this ticket online I agree to the following terms and conditions:
Payment:  Payments are made on-line in advance of the event taking place. You may attend the event without having booked and paid for the place you may be turned away from the event. 
It may be possible to make an online payment on arrival at the event to gain entry where places are available,  but this facility cannot be guaranteed.
Timekeeping:  Prompt time keeping is essential in ensuring a professional learning environment.  Late-comers may be refused admission to the course/training event where entry may be detrimental to the learning of others.
Cancellation: If you are no longer able to attend the course, please notify us by email
STEEPcontact | gmail ! com
, giving us at least 48 hours notice. 
In the event the organiser has to cancel or reschedule the event, your booking will be transferred to the next available date or a full refund provided.
Refund policy: Refunds will only be given if the attendee gives the required notice of non-attendance. After this time no refunds will be given.