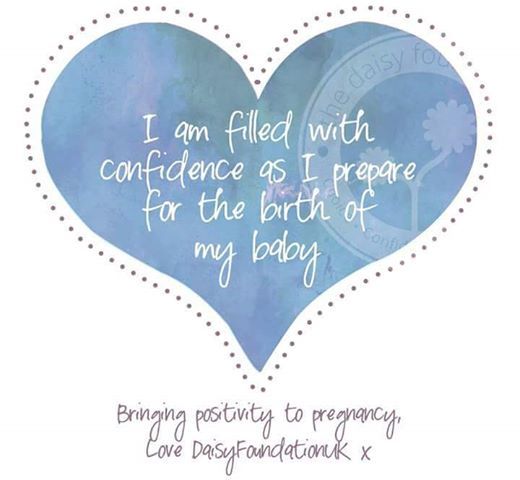 St Lawrence Church, 2 Bridle Road, HA5 2SJ, Harrow, United Kingdom
The Daisy Foundation: Harrow, Pinner, Ruislip & Northwood
Spread the word
Where? St Lawrence Church, 2 Bridle Road, HA5 2SJ
When? Tuesday evenings, 7.15-9.45pm from 25th June to 6th August (please note there is no class on 23rd July)
Are you feeling a little bit apprehensive about your impending arrival, about birth or how to look after your baby afterwards? Maybe feeling a bit lost? Then this could be just the course for you!
Daisy Parent is a comprehensive 15 hour course with 6 hours dedicated to birth preparation and 6 hours dedicated to caring for the baby once they arrive, plus the complete Daisy Infant Feeding Workshop. Designed for you and your partner to attend together.
In the birth preparation sessions you will learn all about active birth techniques and how to work with your body during labour and birth. You'll understand how birth works, the hormones involved and what you can do to help or hinder your progress. We'll cover things like pain relief and induction as well as other topics such as forceps, ventouse and c-section. You'll learn breathing techniques and positions for labour and your partner will gain a great insight into their all-important role on the day – don't be surprised if they finish up with a long to-do list!
Our baby care starts right from the moment of birth and covers the golden hour as well as what to expect postnatally for you and for baby. We will look at practical skills including bathing, changing and dressing as well techniques for holding, winding and calming your little one.
We'll also spend one week talking all about infant feeding. We'll think about your options with breast and bottle feeding, cover the anatomy and physiology of breastfeeding, positioning and attachment, troubleshooting, expressing, and what equipment you might or might not need.
These are just some of the things we cover as there is so much information packed into this fab course!
Best suited from 28+ weeks of pregnancy, the course has been split into manageable weekly chunks, perfect to fit in with busy lives! The prices shown are per couple so you just need to book one ticket for you both to attend.
Looking forward to meeting you! Please do message me if you have any questions. Beth