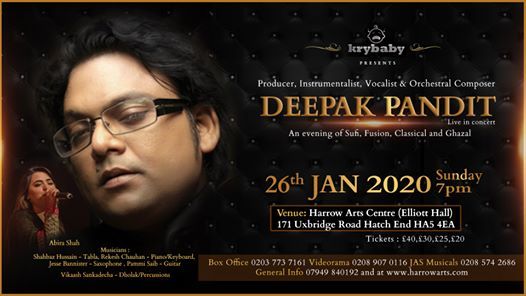 Harrow Arts Centre, 171 Uxbridge Road, HA5 4EA Harrow, United Kingdom, Harrow, United Kingdom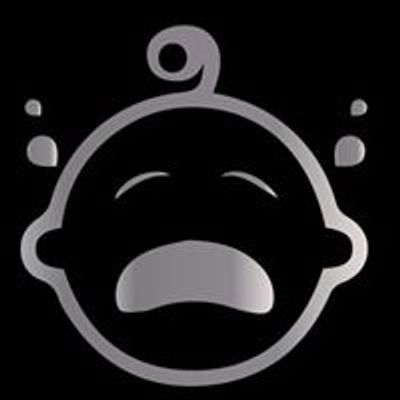 Krybaby
Spread the word
Krybaby presents Producer, Instrumentalist, Vocalist and Orchestral Composer Deepak Pandit in this one - off London concert which promises many musical mood swings along the way.
Deepak Pandit is an acclaimed Indian classical & fusion musician. The youngest son of Shree Shambhuji (from the renowned qawwal duo "Shree Shankar- Shambhuji"). Deepak started learning Hindustani classical vocal & violin from his father at the tender age of six. He is hailed as one of the serious, young exponents of Indian classical music, who constantly endeavors to infuse interest & respect for this traditional art form in the hearts & minds of the younger generation.
A torch bearer for the future of Indian music.
Expect to hear Deepak's soulful voice and wizardry on the Violin as he journeys through Sufi, Fusion, Classical and Ghazal, which holds a special place in his heart having performed with the genius, that is the late Jagjit Singh across the globe for over 20 years.
Deepak's vision is to give the exceptionally talented musicians on
show the space to express themselves leading to a mesmerizing
Jugalbandi finale.
Farida Khanum, Reshma & Lata Mangeshkar classics will be heard
through the sweet vocals of Abira Shah. Abira has performed
extensively in live shows in UK and Overseas
This concert is in aid of Brain tumour research. Donation £1 from
each ticket sold and all proceeds from the Grand raffle.